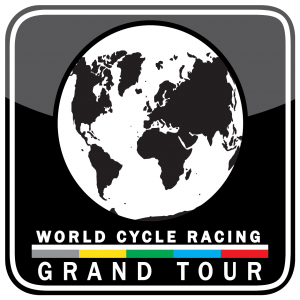 Yesterday I posted a story about the Global Bicycle Race, which was suppose to get underway tomorrow from Greenwich Park in London. It turns out there is a lot of history and backstory to that event which has led to it actually being cancelled. But, the World Cycling Racing - Grand Tour has risen from the ashes, of the GBR, and that race will actually launch tomorrow as expected, with many of the same goals as the original event.
This new race will feature 10 riders covering a minimum of 18,000 miles as they ride around the world. They still hope to complete their circumnavigation of the planet, and return to London, in time for the opening of the 2012 Summer Olympic Games, but if they want to set a new speed record in the process, they'll have to go considerably faster than what I posted yesterday. In that story, I wrote that Vin Cox was the current world record holder, having circled the globe in 163 days. Turns out, British cyclist Alan Bate actually holds the record, which stands at 96 days, 10 hours, and 33 minutes. That means that for a rider to break the record, he'll need to average 190 miles per day.
The Grand Tour website notes that this event will be five times longer than the Tour de France, but that's really only half the story. Sure, the length is considerably greater, but riders in the peloton of the TdF have teammates and other riders to lean on when things get tough. The cyclists in this Grand Tour will mostly have to go it alone, which can really take its toll on a daily grind of riding that will stretch on for months.
Much like the GBR, the riders in the Grand Tour will be allowed to travel a route of their own choosing. They will still have to pass through antipodal points on the globe and they must continue riding in the same general direction the whole time, i.e. east to west or vice versa. Each of the bikes will be equipped with a GPS tracking device which will broadcast their position every ten miles or so, allowing us to follow their progress online and to ensure that all of the cyclists cover the required distance before they finish back in London.
So while the name of the race has changed, and a few of the details are different, the first round-the-world cycling race is still scheduled to get underway tomorrow. It should be an interesting event to follow.