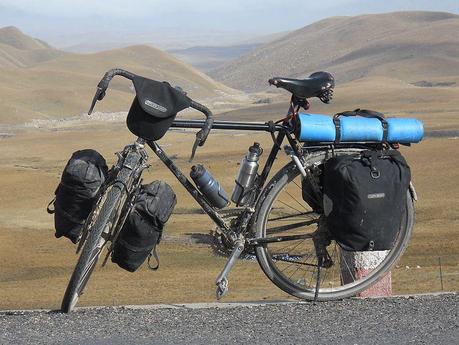 I'm always a sucker for a good long-distance cycling adventure and it seems riders Dom Smith and Andy Robinson are prepping for one of their own. The two men plan to set out in September on a 10,000 mile (16,093km) bike ride from Los Angeles to Rio de Janeiro, Brazil. Naturally they've called their little expedition the
Ride To Rio
.
Dom and Andy's journey will take them through 12 countries, including the U.S.; Mexico; Guatemala; Honduras; Nicaragua; Costa Rica; Panama; Colombia; Ecuador; Peru; Bolivia and of course Brazil. They expect it will take roughly six months to complete the ride, which they'll be filming for a documentary that they'll make upon their return.
The duo have just launched their
new website
, which is a great place to learn about their plans, and they'll be posting updates to Facebook and
Twitter
in the weeks leading up to their departure and of course on a regular basis while they're actually on their ride. As of today, they're still 133 days from departure, but once they get underway, it should be fun to follow along with their adventures.
Oh, and by the way, neither of the guys speaks much Spanish, which should make for some interesting experiences considering that is the primary language in almost all of the countries they'll be visiting along the way.