Dear Readers,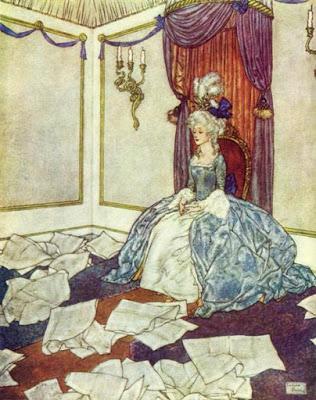 All the Newspapers in the World by Edmund Dulac
After writing my post last Friday Our Most Popular Posts, I started wondering about how you, our regular readers, would answer two different questions:
Which, of all the posts of ours that you've read, are your absolute favorites? Could you list one or more for me? They can be written by absolutely anyone, including guest writers. (Eventually I'll be rerunning some "reader's choice" posts.)

What topics would you like to see us cover in the future? Yes, we take requests. In fact, we love them! So please tell us which topics you'd like us to tackle in the coming year.
You can leave your responses as comments on this post or you can email me personally via the Contact Us page.
Warm regards,Nina

Subscribe to Yoga for Healthy Aging by Email ° Follow Yoga for Healthy Aging on Facebook ° Follow Baxter Bell Yoga on Instagram ° Join this site with Google Friend Connect