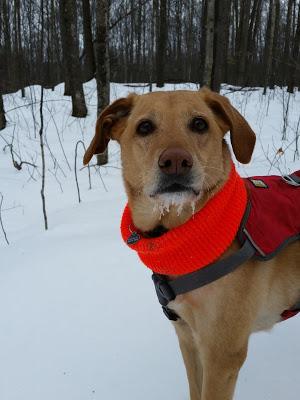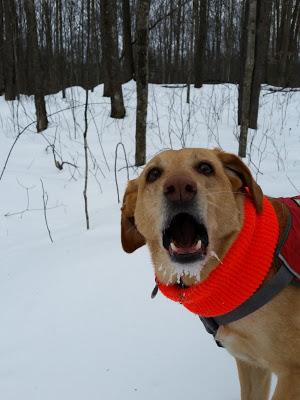 This has been a tough month of friends/family losing dogs. My friend Sarah, lost her dog, Dudley, shortly before Christmas; my other friend, Rebecca, just lost her dog, Gypsy; and today I found out that my cousin, Maggie, lost her beloved Bear yesterday. Anyone who has had a dog knows how profound and difficult these losses are.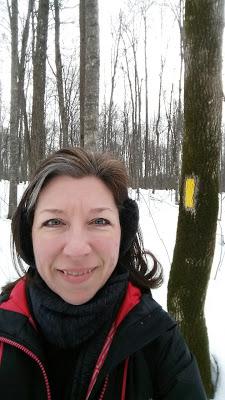 While watching the CBS Sunday Morning show today, there was an interview with Dennis Quaid, including his take on the recent turmoil surrounding his new film, A Dog's Purpose. It's obvious that he's a dog-lover and wasn't happy about the incident. And I agree with him that it's probably wrong to boycott the film over this incident because of the actions of one ridiculously inadequate trainer. The film (and book) still embody the spirit of what dogs mean to us. Dennis Quaid was almost brought to tears when he said, "dogs remind us of the wonderful feeling of being alive."
LINK to Dennis Quaid's interview on CBS Sunday Morning
I couldn't agree with him more. The fleeting life of a dog reminds us just how precious every minute is and their unending joy and pureness of spirit make us better people. I couldn't imagine my life without a dog and I know my life is exponentially better since I found Charlie.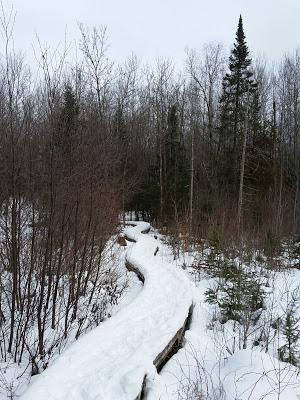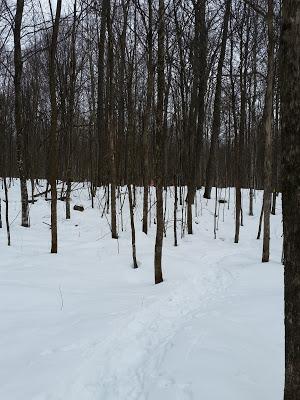 Can you find Charlie in this photo?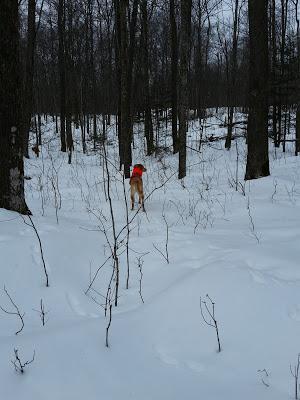 So I spent the day letting Charlie do what she loves best... hiking! We went to the Plover River Segment of the Ice Age Trail and snow-shoed a couple of miles of the northern section. Even though winter weather has returned and temps were in the 20's, there was a bit of a wind block in the woods and intermittent flurries of snow swirled through the trees. It was a magical day enjoying Charlie's exuberance and I took a few moments every now and then to pause and pay gratitude for Charlie and remembrance to all the dogs who have touched our lives before crossing the Rainbow Bridge.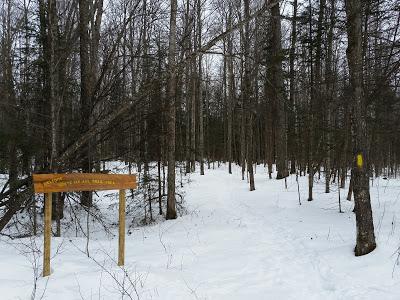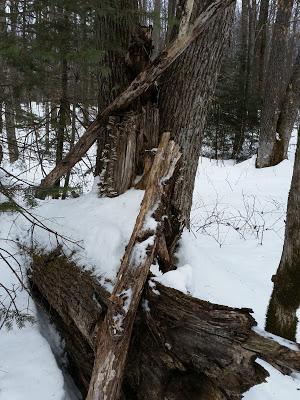 If you still have a dog in your life, give them a big hug and appreciate all that they bring to your world.
If you've lost a dog, please consider fostering until you're ready to adopt again. Fostering is a great way to help a dog find a home and may even help you find your next dog. My friend,
Hannah
, works at the
Iowa County Humane Society
and is currently fostering two spectacular dogs (Ember and Molly) who are in need of an experienced and active owner.
If you're looking for a new dog, please consider adopting from a shelter or rescue instead of buying. There are so many sweet dogs out there that are deserving of a loving home.
VIDEO:
One final note... the Ice Age Trail has a strict policy of dogs being on leash. You'll often see photos or videos of Charlie off-leash while she is on the Ice Age Trail, however 90% of the time Charlie is on-leash. I take short-breaks to let her off-leash when we are on sections of the trail where I can see if anyone is coming and we use these breaks to play fetch, swim or take photos. I totally respect that some people are fearful of dogs and I do my best to keep her leashed when we approach people. Also, as an owner of a fearful dog, I know some dogs don't like other dogs and we respect their space as well. If you don't have complete voice control and recall over your dog, like I do with Charlie, please do your best to respect the rules and keep your dog on leash whenever possible.
VIDEO (Charlie on-leash on the Ice Age Trail):