A few months ago I was contacted by Raw Barrel to do a product review and try out their protein powder NO BULL. I don't take many supplements right now but I feel whey protein is essential for hitting protein intake each day for active individuals. The product arrived quickly and while it is unflavored basic whey protein there isn't that much in detail I need to describe but I'll go ahead and share my bit. The first few days I tried the product I did notice some heartburn and acid reflux issues which made me stop taking the product for like 2 weeks because it wasn't fun trying to drink it down with acid reflux. After a short time it seemed to subside and taking the product again I had no further issues so that was great. I went through the whole container and my body and stomach all feel fine. Whey protein is a type of supplement that doesn't really give you any visible results except for the small possibility of harder denser muscles I feel if you do work out intensely. Overall I'm happy with the product and would consider buying it in the future if the price was right.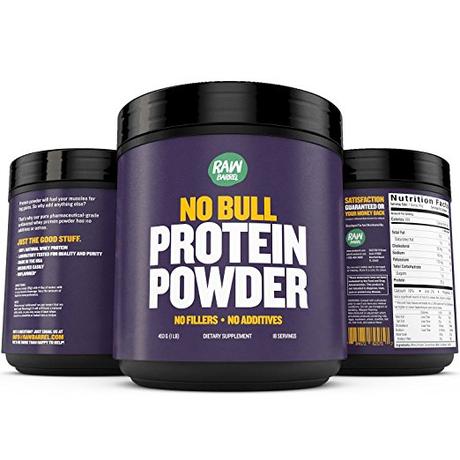 EFFECTIVENESS - 10/10
20g of protein and 100 calories PER scoop. Consider this is comparable to eating a can of tuna in terms of protein/calorie ratio. This is much quicker and more efficient choice but shouldn't be a replacement for food just a supplement in addition to.
FLAVOR - - (UNFLAVORED)
This product wasn't flavored but as with most unflavored whey protein, you will still get a milky tasty however faint.
MIXABILITY - 10/10
Mixed pretty well with my blender bottle no complaints really it's a small scoop so it should be easy enough to dissolve.
Well, it's a bit expensive around $28.39 for a 2lb container. $0.78 per serving? I'm guessing 36+ servings for a 2lb since the 1lb product I was sen't said 18+ servings. The protein content per scoop is actually pretty low for a whey protein considering this is just a unflavored whey concentrate. If this was a protein blend of whey isolate/hydrolysate and concentrate then it would be around 30g of protein per scoop which would be better I believe. It's not the worst pricing but the serving count is low. I would have liked a 2.5lb container for maybe $22-24 we should be getting a cheaper price especially if it is unflavored.
In the final thoughts, this is a decent beginner protein for those who are new to exercising and want to just try a unflavored protein product.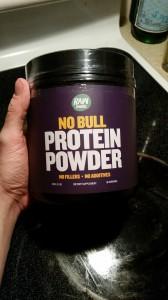 Disclaimer: this product was sent to me to review for free. However I value honest feedback so I was still open about my thoughts and opinions.
About Author

Lloyd L.
Thank you for visiting my website. My name is Lloyd and I live in Hawaii. I started working out in 2010. Read more on how I overcame adversity and transformed my life forever!