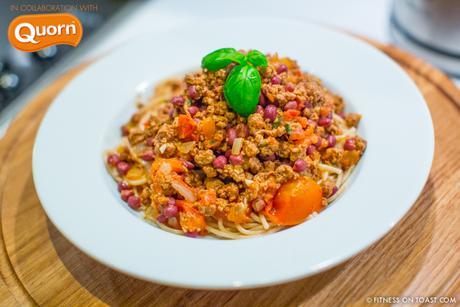 Spaghetti Bolognese remains a firm favourite dish the world over, but it's one that we secretly know can't possibly be that healthy. The reality is a seriously calorific event, often loaded with salt and high in fats (and not the healthy avocado-esque kinds). As part of my ongoing collaboration with Quorn, I've created a version that you can consider a far healthier alternative. As I'm a pescatarian (fish, but no meat) I've always used products like Quorn Meat-free Mince as a high-protein, low-saturated-fat source of nutrition – something I personally consider to be a key part of any healthy diet. Click MORE to get the recipe and 'how-to'…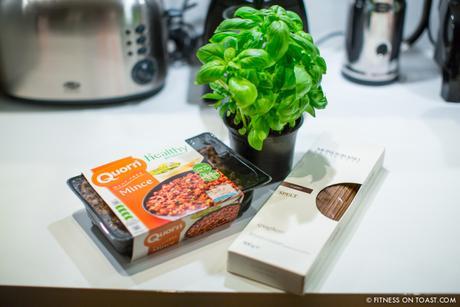 Quorn mince is 
low fat
 (1.9g in every 100g) and 
rich in protein
 (14.5g in every 100g) as well as being 
packed full of dietary fibre
 (containing an estimated 22% of your GDA in 100g). In short, 
it's a very lean and credible alternative to minced beef, weighing in at just 90 calories per 100g
.
I used spelt spaghetti to go with this dish, as it's a lower-GI alternative to simple white egg-pasta, and one which I find contributes a peanutty flavour, with hints of date!
To help differentiate this dish, I've also spent plenty of time on the tomato sauce component. I once used to use tinned tomatoes, but that doesn't seem authentic when cooking homely, healthy foods! The nutritional value of the tomatoes can be compromised by the presence of some toxins in the tin too, so my solution… make your own tomato sauce! It's utterly delicious, super easy to make, 
you
 have creative control over the degree of spices, and it's completed in virtually no time at all! 
Find my Tomato Sauce and Quorn Bolognese 'how to' below…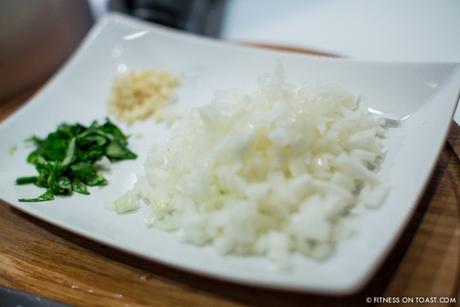 There are so many ways to make the tomato sauce. Some like to boil the tomatoes, then peel them, and allow them simmer languidly for some 30 minutes plus… However on 
FitnessOnToast
 I prefer to make quick and easy recipes which are nutritious and still delicious. Therefore this recipe takes max 15 minutes to make!

SAUCE: Ingredients (serves 2)
1. 10 ripe tomatoes 2. Large handful of fresh basil 3. Pinch of pink salt 4. Pinch of chilli powder 5. 2 cloves of garlic 6. (optional) 1/2 onion

SAUCE: How to?
1. Start by de-seeding the tomatoes and chopping them into 4 pieces. 2. Pop the tomatoes into a food blender. I used my Vitamix. Personally I prefer the consistency to have some tomato components in it so only mix for a short few seconds. If your prefer a smooth texture, mix for longer. 3. Thinly slice the garlic and the onion and fry for a few minutes in coconut oil along with a tbsp of fresh basil. Make sure it doesn't burn. 4. Add the tomatoes, a pinch of chilli and pink salt and let simmer for 10 minutes 5. Once it's finished add another large chunk of fresh basil and prepare to add it to the below…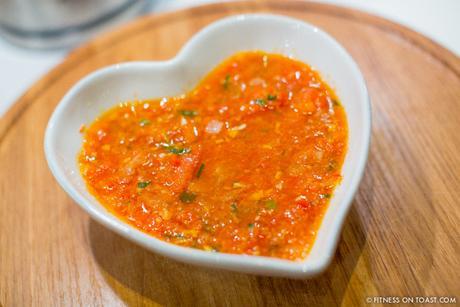 QUORN BOLOGNESE: Ingredients (serves 2)
1/2 yellow onion 1 fresh chilli 300 grams of Quorn meat-free mince Homemade tomato sauce 250 grams of spaghetti
50g kidney beans

BOLOGNESE: How To?
1. Peel and finely chop the onion. Fry it in avocado oil until soft, and add fresh chilli.
2. Add the Quorn meat-free mince and let it fry for circa 5-10 minutes.
3. Add the homemade tomato sauce you whipped up in the above steps, as well as the kidney beans.
4. Cook the spelt spaghetti according to the instructions on the packet.
5. Plate, top with a sprig of fresh basil and drizzle with olive oil, serve and enjoy!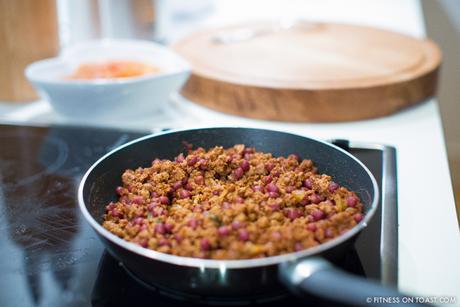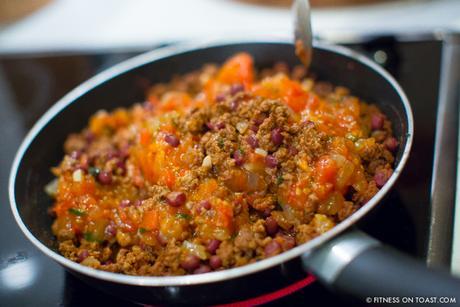 _________________________________
DISCLOSURE: FOR MORE GREAT RECIPES, VISIT QUORN.CO.UK. THIS IS A SPONSORED PIECE OF CONTENT.
* 

QUORN

 MEAT FREE MINCE IS A NUTRITIONALLY HEALTHY PROTEIN SOURCE. PROTEIN CONTRIBUTES TO THE GROWTH IN AND MAINTENANCE OF MUSCLE MASS
_________________________________
YOU MIGHT ALSO LIKE: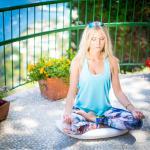 WHY TO MEDITATE?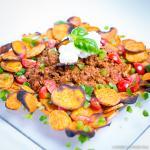 CHILL CON QUORN-E !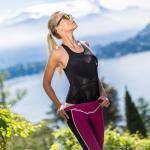 LUCAS HUGH IN COMO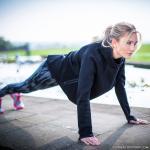 WHY TO PRESS UP!