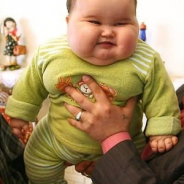 Childhood obesity is the result of unhealthy lifestyle of the parents and children apart from the genetic factors.your children to start their day with a breakfast.
Childhood obesity is a major concern today with the parents as it leads to development of many diseases in children ranging from type 2 diabetes, blood pressure, cholesterol, heart problems, asthma, depression to name a few. Also the obese children are more likely to grow into obese adults thus making them more susceptible to lots of diseases as their age progresses.
Childhood obesity is the result of unhealthy lifestyle of the parents and children apart from the genetic factors. Children are devoting more time to sitting in front of television sets or computers rather than playing outside. Also they are more likely to eat fast foods and sugary beverages like sodas more often instead of consuming homemade food items now a day. These reasons pile up to make them obese and unhealthy.
This post will discuss various methods by which the childhood obesity can be reduced and controlled in order to create healthy society for future.
Physical activity
Encourage the children to participate more in the physical activities of varied nature so as to get rid of their excessive fats. These could range from playing outdoor sports like football or volleyball or cricket with them to organizing family activity like bicycle riding, hikes, ice-skating, swimming, or Frisbee with them. Such presents or gifts should be given that encourages the physical activities such as jump rope, `
Foods
Children should be encouraged to eat fruits, vegetables, beans or whole grains instead of fast foods and sugary beverages. These foods contain sufficient nutrition and are devoid of any harmful contaminants like sugar or harmful fats. Your house should be stuffed with only nutritious and raw foods while all the harmful and enticing food materials like cakes, brownies, chocolates and creamy biscuits should be removed from the house shelves.
Breakfast
Encourage your children to start their day with a breakfast. Since after resting for 8-10 hours the body metabolism starts to catch up again and therefore it is always better to supply the body with the required food energy that it craves for so that it does not end up overeating in the later part of the day.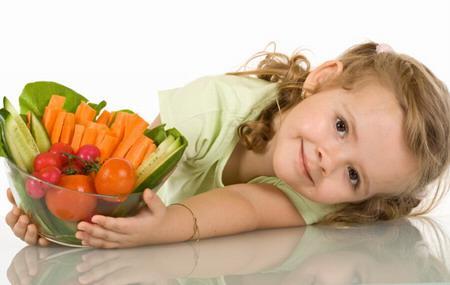 Prevent Childhood Obesity
Medical check up
Take your child to the doctor for well-child checkups at least once a year. During this visit, the doctor measures your child's height and weight and calculates his or her BMI. Increases in your child's BMI or in his or her percentile rank over one year, especially if your child is older than 4, is a possible sign that your child is at risk of becoming overweight.
Reward / Punishment
Do not offer food as the reward or punishment to your child if he performs up to your expectations or either way. In this manner he will not fall prey to the habit of liking the food too much and become a habitual eater whenever he wants. Teach him the fact that we eat to live and not live to eat.
Positives
Make your child understand the importance being healthy in life and the rewards of opting healthy eating habits. They can range from an opportunity to eat variety of colorful and tasty fruits and vegetables form various other places, fun of playing outside with the friends and enjoying your time to growing up in a well-built muscular body just like the next comic hero.
Patience
As a parent of an obese child you must learn to be patient and never try to impose your likings and orders on him or her lest he or she may end up being depressed or anxious and often end up eating more. This will in fact back fire and the child may become more obese thus compounding your problem even more.