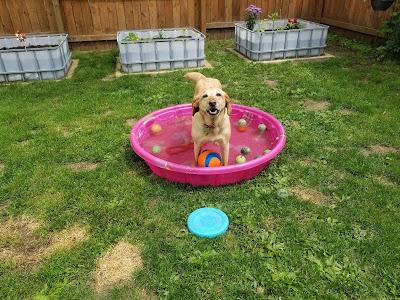 The dogs had a busy day yesterday, so we opted to stay home today and play in the backyard for some easy fun.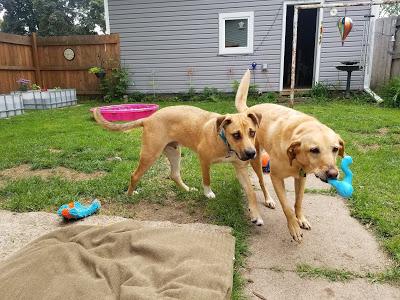 Setting up the baby pool is the best option because both of these guys love playing in water! Jake will sometimes even lay down in the pool and just chill out.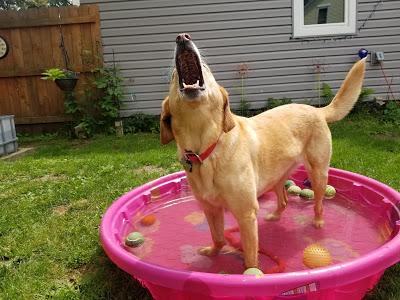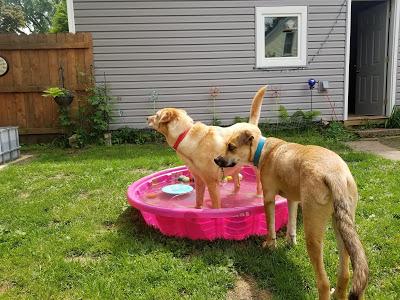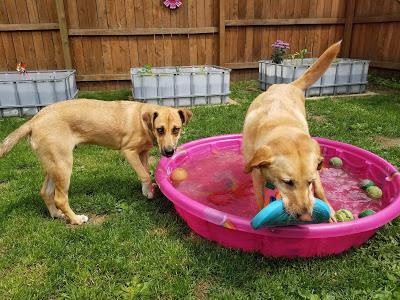 But his favorite game is to take all the toys out of the pool and then get Charlie to chase him around the yard with one of her favorites in his mouth.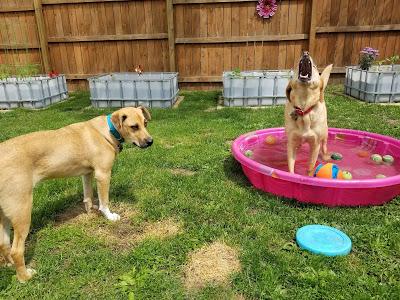 Bossy!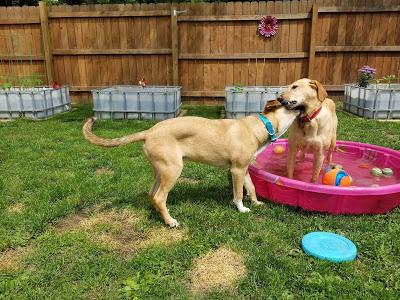 She was asking for it!
And then, of course, I get to put all the toys back in the pool so the game can start over.
Cutie pies.