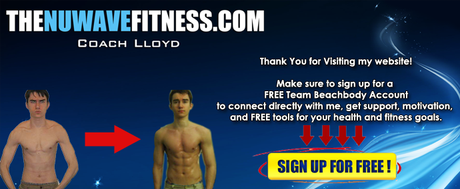 personal development
Personal Development: Kickstart Sunday
End Of Week 1
Hey Guys, Coach Lloyd here. We are back at sunday which means another Personal Development Sunday!. Today I made my video talking about the end of our week 1 goal and what our new goal will be. This past week went by really fast! I'm surprised with myself & being able to do a youtube video & blog post daily. On some days I even did more than one post/video!
Personal Development: Kickstart Sunday
Week 1 Goal: Giving Up Something that is holding you back
Personal Developement: Kickstart Sunday Week 1 
I did pretty good with this goal. I had given up video gaming which was holding me back from success with my business & just being more productive in general. Once I stopped playing games as much, I saw a great increase in my business!
Personal Development: Kickstart Sunday Week 1 END
Week 2 Goal: Focusing on Abs
So with our week 1 end, comes the beginning of Week 2. So this week we'll be focusing on abs & beneficial things to help our stomach. Look forward to good exercises for your abs, tools & products that will help enhance that. Technique  and how to do the moves properly & More
Overall, we've gotten really good feedback from this new daily video series. I'm happy with how its going and I Hope everyone enjoys its. It does take quite a bit of time & commitment to do this every single day but I am going to try my best for as long as I can with this before my real life interferes.  Here is to another good week with our
Personal Development
Journey!
Personal Development
Now the question is, who is going to be following along for week 2! Where we focus on Abs!
You'll be needing P90X, Insanity or another type of beachbody program to keep you in check & make sure your getting those workouts in! Click the link below for which your interested!
P90X2(Sequel to P90X Xtreme Training)
P90X (Xtreme Home Workout Program!)
Insanity( 60 Day Intense Cardio & Conditioning)
Here's to Personal Development: KICKSTART SUNDAYS!
Sign up for my newsletter below to get exclusive access & find out what the next week's goal will be before anyone else!