LIMITED TIME OFFER!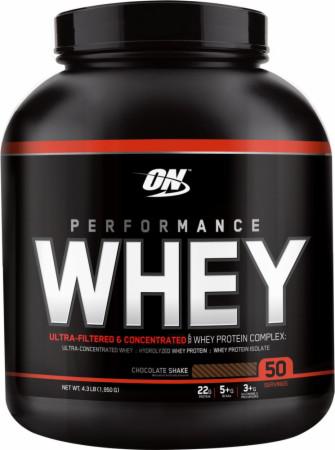 Optimum Performance Whey – 2 Lbs. – Chocolate ShakeUltra-Filtered Concentrated
---
 23.99$
For a limited time, buy 1 Performance Whey by ON, 2 Lbs. & get 1 Micronized Creatine Powder, 300 Grams FREE! Hurry while supplies last!
Performance Whey by ON
Here is a personal & unbiased review based on my personal encounter with Performance Whey by ON. I've only taken 1 sample packet serving of this product so please keep that in mind when reading my review.
Taste (9/10): I have tasted the chocolate shake flavor of Performance Whey by ON. The taste was actually quite good, it didn't leave an aftertaste in my mouth and it went down very smoothly.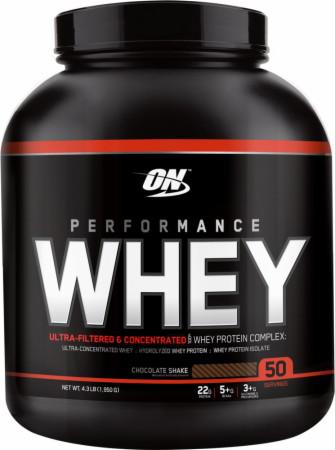 Performance Whey by ON, Click Image To Purchase
Effectiveness (3/10): Performance Whey by ON, as far as effectiveness goes I used this immediatly after my workout of intense weight lifting. With 22g of protein it gave me just enough for a good post workout recovery shake. however the effectiveness is low because I only had one serving.
Mixability (8/10): this product mixed very well with water however I didn't try to mix it with milk. The nice thing about this is that the scoop size is pretty small. So mixing it with even 6 to 8 ounces of water is fairly easy with a blender ball or shaker cup. I wouldn't recommend stirring in because the powder doesn't get quite a good consistency from stirring.
Value(8/10): at 0.9596$ per serving you looking at about $.95-$.96 per drink. Which isn't too bad if you consider the comparison to serious mass. One of the reasons I recommend getting this type of whey protein is because on bodybuilding.com they often times include free items when you purchase this product. If you scroll to the top of this review you will be able to see if there is any limited time offers when purchasing Performance Whey by ON.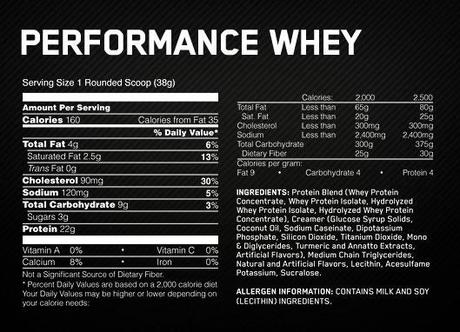 Performance Whey by ON Supplement Facts
Overall (7/10):  the only reason I'm giving this product a 7/10 is because I just didn't use it quite enough to know exactly how it worked for my body. Given the ingredients and the company that it's made by I would say that this is a solid product. If you're looking for Post workout recovery drinks or as soon as you wake up to halt catabolism then this will be great for you.
I highly recommend Performance Whey by ON to any individuals looking to have a solid morning protein drink or post workout recovery for protein synthesis.