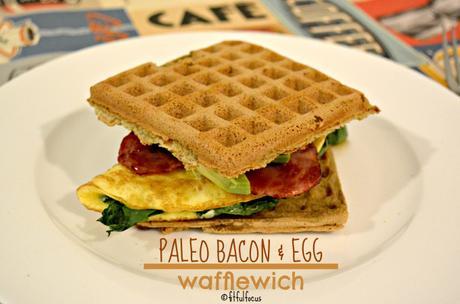 Breakfast has recently surpassed dinner as my favorite meal of the day. For one, it's so satisfying after a sweat-inducing workout leaves me ravenous. Also, I eat my breakfast with a side of coffee - and anything that is synonymous with coffee is pretty much synonymous with perfection.
Since starting my paleo experiment, I've been having a lot of eggs for breakfast, but recently, I wanted to switch it up, and wouldn't you know, this month's Recipe Redux theme was just that!
Break Out of Breakfast Boredom

Cooks aren't always pressed for time in the mornings - they just need new ideas. Think mug cakes, smoothie bowls, breakfast cookies and more. Show us the healthy way you wake up your breakfast - or wake up just for breakfast!
Challenge - accepted.
I still love eggs, but I wanted to make them more interesting. My mind first went to egg sandwich and then I thought, wait a second... what's another breakfast food I love and don't eat often? WAFFLES! Why not make an egg sandwich where the sandwich is made from waffles?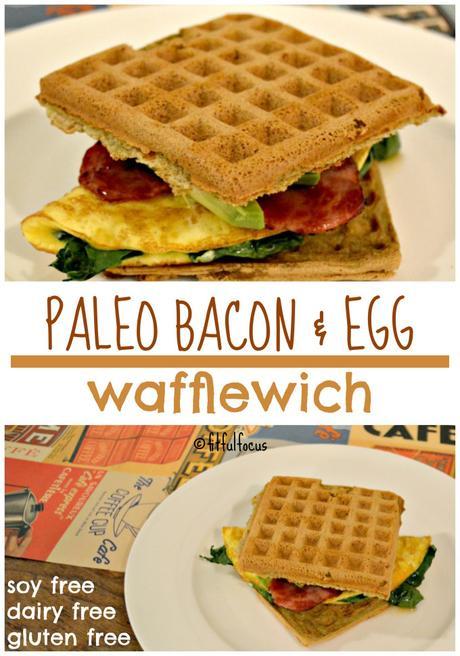 Mission - set.
I ADORE this waffle recipe, but I wanted to see if I could make a paleo-ized version. My first attempt was an EPIC fail. After a significant trial and error period, I finally landed on a good recipe! Whip up the waffles, throw in some eggs and bacon and what do you have? The Paleo Bacon & Egg Wafflewich!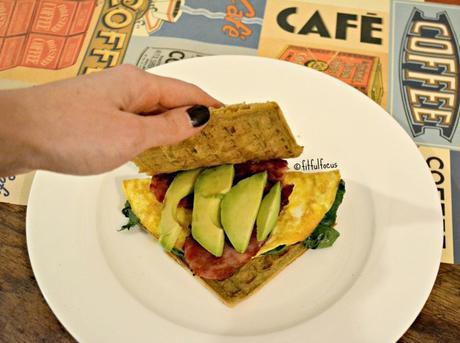 I chose to make my eggs in omelette form (with spinach, thank ya very much), but you can make them however you choose. I also used Applegate Farms Uncured Bacon, which is just so much yummy for the tummy. Top with avocado for an extra dose of healthy fat and flavor perfection. Oh yea, and don't forget the maple syrup!
Ok, it's recipe time! This only makes one wafflewich, so if you want more, just double, triple or whatever-it. My waffle iron makes 4 waffles at a time, and this recipe filled just over 3/4 of my iron (so about 3 waffles) - but how many waffles you get may depend on the size of your iron.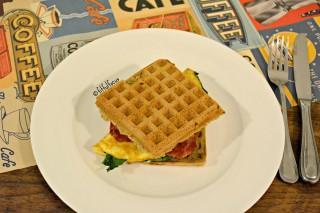 Paleo Bacon & Egg Wafflewich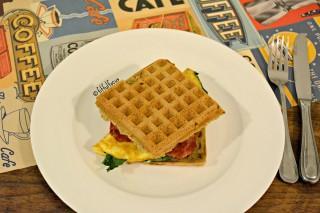 Fitful Focus http://fitfulfocus.com/
Want more breakfast inspiration? Hope around to all the other recipe-reduxers and go on a Pinning spree!
Let's Chat:
What's your favorite meal of the day?
Have you switched up your breakfast routine lately?