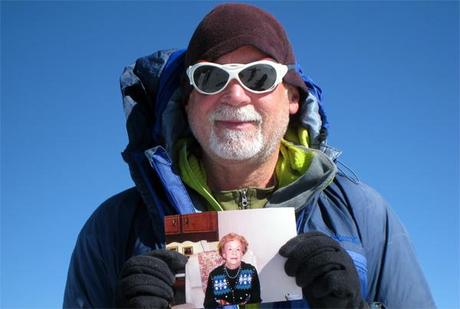 For years Alan Arnette has been our go-to source for information related to Everest. Each spring he provides the most comprehensive updates and reports from the mountain, diligently tracking all of the teams as they make their way up and down (and back up and down) the slopes. Alan also does a great job of providing plenty of preseason coverage as well, providing insights into what it is like to climb the world's tallest mountain and interviewing the personalities that are in the Himalayan community.
Because of all this excellent Everest coverage, not to mention his own extensive personal climbing resume, Outside magazine decided it was time that someone interviewed Alan instead. That interview went online yesterday and it is an excellent read for anyone who has wanted to know more about the man behind AlanArnette.com.
In the article, Alan talks about what got him interested in climbing in the first place, how his site evolved from a page about his personal adventures into something more and why he works hard to raise funds and awareness about Alzheimer's. That is a cause that is particularly near and dear to his heart and has played a big role in his motivations for climbing today.
If you're a regular reader of this blog you know that I link out to Alan's content on a regular basis, in part because I think he does outstanding work and in part because I love his approach to adventure and climbing in general. I've been fortunate enough to connect with Alan on occasion through the Internet and he has always provided great insight, advice and knowledge. Reading this article you'll get a sense of who he is as person and it'll make your visits to his website have a little more meaning as well.
Thanks to Outside for spotlighting Alan. I can't think of anyone who deserves it more.