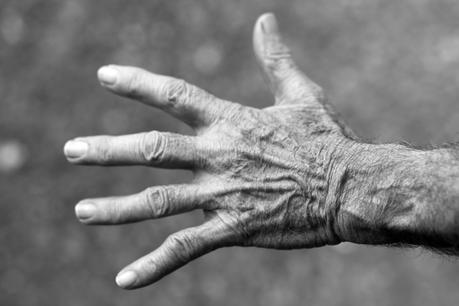 For so many of us, we feel that getting older should come with an abundance of health problems. As we get older, we might think that we can't fight the tides of time, and so this means that as we get on in years, we have to give into some sort of inevitable decline. But when we look at getting old, it's very likely that the idea of frailty comes to mind. And if we can conquer this, can we conquer getting old in the stereotypical sense?
Understanding The Causes Of Frailty
Inactivity and being sedentary are the two main characteristics of frailty as we get older. We start to think that we can't move around as much as we used to, and this means that we start to feel those creaks a little bit more. As such, if something feels a bit more painful than it used to a few years ago, we can actually cut down on it.

When we start to look at minimizing pain or discomfort, we can take a far better attitude to reducing it. With something like pain, especially for those people that suffer extreme issues, CBD oil, as provided by suppliers like XO Hemp Official, has been integral to people feeling that they can maneuver around more in old age. If you understand the causes of frailty, you can minimize sedentary activities and start in the right direction.
Knowing What It Takes To Stop It
Once you pinpoint the problems within yourself, then you can start to make positive changes in the right direction. While on the surface, being frail is about a lack of physical activity. When you start to realize that as you get older, your bones extract calcium causing osteoporosis and other bone conditions, you can start to offset these problems.
It's far better to take a proactive and preventative attitude, rather than trying to medicate the issue later in life. This means that the solutions are pretty obvious. Move more, eat well, but also understand your own inherent weaknesses. This means that it's worth undergoing a few health checks, especially with regards to allergies or intolerances. Think about yourself as a car; you wouldn't put the wrong oil in your car!
Starting On Your Journey
It's not just about the physical components; it's the fact that you need to be ready to make positive changes. It results in a lot of lifestyle alterations. And the fact of the matter is, when we get older, we become a slave to our attitudes. This means that we may have to work a lot harder to get started on the journey to wellness. When we make the decision that we want to minimize frailty, it's not necessarily about making the choice to be healthy, because this might not be enough for some people. Having proper motivation can make all the difference.

As we get older we can find ourselves succumbing to issues that we think are just part of getting old. But when you start to look at those people who have bucked the trend and have decided to hit the gym in their 90s, and even those that find a new lease of life much later on in years, the message is clear: we truly can minimize old age frailty.
•What proactive and preventative measures do you take in terms of your health? Comment below!

This post was a collaboration.
Main photo source

Thank you for reading!
Find me on Instagram