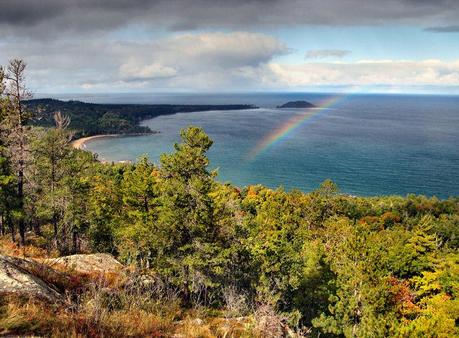 The Adventure Blog is on a brief hiatus as I head off to the Upper Peninsula of Michigan for a little fun and adventure of my own over the next couple of days. While there, I'll be hiking, mountain biking, sea kayaking, and taking in the wonderful sights of the UP.
If you've never been to this wonderful place, you truly need to add it to your list of destinations. It is a surpassingly remote and wild place, with a lot to offer the outdoor adventurer. In fact, I'd venture to say that it is perhaps the best outdoor playground in the U.S., east of the Mississippi River.
In the days ahead, I'll share some stores about my time there, but for now I'm looking forward to exploring what the UP has to offer. This is a fairly brief trip, and I'll be back to posting updates on Tuesday, July 22. Until then, I hope all of you take the opportunity to enjoy some outdoor adventures of your own. And if you want to follow along with what I'm up to, follow me on Twitter at @kungfujedi or "like" the Facebook page for The Adventure Blog. I'll be posting regular updates to both of those social media outlets.
Have fun, and I'll be back soon!