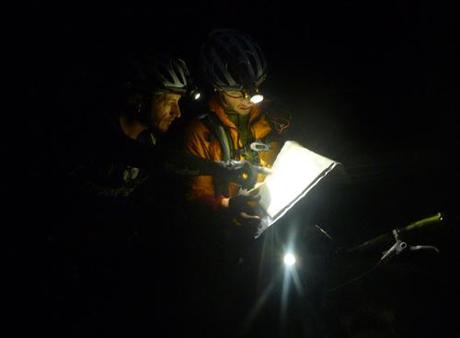 The Gear Junkie
is always delivering great previews, reviews, and news on the latest equipment from top gear manufacturers. Testing all of that gear can be a real challenge however, which is why it's great to take advantage of any opportunities to put new equipment to the test. One such opportunity came a few weeks back, when Team GearJunkie/YogaSlackers took part in the
Expedition Idaho adventure race
. Anyone who has ever done an adventure race will tell you that the sport can be incredibly tough on your gear, which is why you want to make sure you have high quality stuff. With that in mind, a 7-day, 500-mile long race, makes for the
Ultimate Gear Test
, pushing new equipment to the limits.
Some of the new items that the GearJunkie/YogaSlackers were able to test while in Idaho for the race include a new emergency space blanket from
Adventure Medical Kits
, a bright and powerful headlamp from Fenix, and a new mountain bike from Ellsworth. Over the course of the race, the team had the opportunity to really put this gear through its paces, and they share their thoughts on these items and more. Most of the equipment is available now, but some are prototypes that won't be available for awhile yet. It is all practical gear as well, meaning that any one of the items could find its way into your gear closet in the future.
Whether you're an adventure racer or not, there are some good items to keep on your gear radar in this article for your own future excursions.