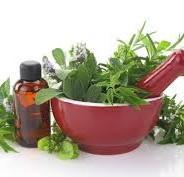 Herbs would be the natural beautifying agent making you glow from within without cosmetics. Here are some herbs for healthy skin.
Everyone wants a natural skin glowing so we try new ways to get our skin glowing. It is always a much better idea to opt for natural cures for skin and when it comes to making skin glow, nothing works more effectively than the herbal remedies. Herbs would be the natural beautifying agent making you glow from within without cosmetics. If you wish to make a real and lasting change for the skin, opt for natural alternatives like these magical herbal agents.
There are so many things that you can use to get beautiful skin. If you wish to achieve glowing skin then try these five incredible herbs for achieving beautiful skin. Here are a few of the herbs that could help you by providing soft and smooth skin with a natural glow.
Chamomile
Chamomile is among nature's miracles. It has an incredible number of benefits, and none much more than for our skin. Applying a cooled cup of chamomile tea like a face wash or using the tea bags onto your skin are two of the most effective ways to take advantage of chamomile like a natural skin healer.
Calendula
Calendula is kind of the go-to herb for skin care which is famous to get a perfect skin as well as in ancient times woman use to apply that to bride to obtain a perfect look for her special day, there are millions of mask that you make with Calendula to obtain fair and younger looking skin.
Neem
Neem or the Margosa tree is a natural cleanser that gets rid of toxins from the body and therefore helps clear the skin from maladies like pimples and skin eruptions. The juice obtained from grinding fresh Neem leaves and also the paste thus formed does apply on the skin eruptions. Neem is light anyway and cold in action.
Aloe Vera
Aloe vera is yet another of the more popular herbs for the treatment of skin. Like witch hazel, aloe vera is yet another important natural remedy within the fight against acne. Rich in vitamin C and E, two of the most important vitamins for our skin, aloe vera is another of nature's miracles for achieving healthy, gorgeous skin.
Saffron
This is a herb which proves boon for your skin. Since old time it has been treated as highly good for the skin. This add glow for your skin. Not only does it add glow to the skin and cure blemishes; additionally, it acts as a blood purifier. Being an easy remedy, make a paste by mixing saffron in water and put it on the blemishes.
Turmeric
It really works as a wonderful beauty therapy & a efficient cosmetic for any wonderful beauty. It can supplement with butter & oil. You can mix it with flour, sandalwood powder & apply to the skin it will help in making your skin soft & you get rid of blemishes. Taking a pinch of Turmeric with milk inside your daily routine cure you skin problems & also help full in curing wounds.
Sandalwood
It's rejuvenating & anti toxic properties. It cures heat related skin problems. it's a regular ingredient in many skin creams & beauty items. It removes blemishes & roughness from the skin. You can apply it with mixing coconut oil & massaged directly into affected areas to get relief.
Lavender
Lavender might be more famous for its relaxing effects of the mind, but it also helps to soothe skin, too. It's rich in a compound called linalool which helps with skin healing while also preventing tissue degeneration keeping skin firm and preventing wrinkles. Lavender likewise helps to heal wounds, scarring, acne, eczema and problem skin.