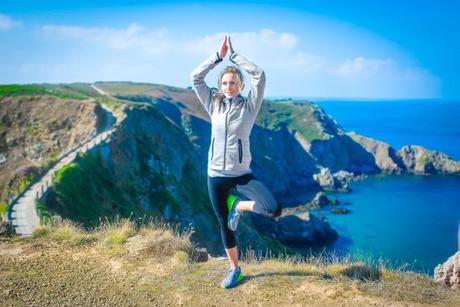 I recently went on an active island escape/adventure hosted by Nike - perhaps the most iconic and enduring of sports brands which, for me at least, conjures unforgettably powerful adverts of inspirational athletes deep from my childhood memories. Their eponymous slogan Just Do It was to become for me (and a wide collection of other bloggers) the ethos for the duration of our trip. This post is a brief visual recap of that escape, which also served to highlight the natural beauty of a (hitherto) completely undiscovered gem of an island – Sark, in the Channel Islands. Click MORE to see it all…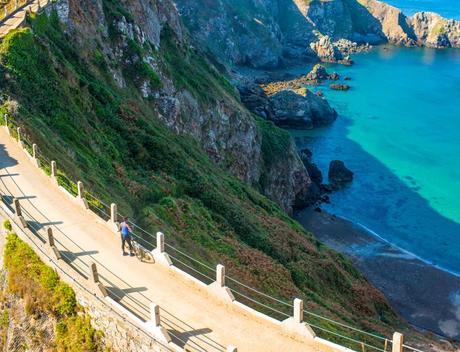 A select group of bloggers from both the fitness community and beyond met at the fabulously chic
Ace Hotel
in deepest darkest Shoreditch, where Nike laid on a yummy dinner, followed by a proper nights sleep, ahead of our journey the next day. This involved hopping on a plane to the breathtaking island Sark, situated just outside Guernsey. I've always loved the British countryside, but I have to say, I was truly blown away by this beautiful island. I've now discovered that you don't need to travel 10 hours abroad to find gorgeous island scenery – we Brits fortunately have it on our doorstep! It's the sort of beauty that compels you to stop for a photo every two seconds, at which point you turn a corner to be confronted by 
even more
spectacular views! As regular readers will know from my blog posts over the summer, I love a good
active escape
 and I couldn't recommend this island more for that purpose; it has so much to offer aside from spectacular views some fantastic activities.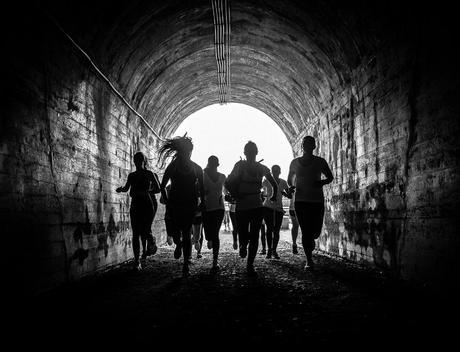 But I digress! Here a just a few of the activities we collectively undertook, courtesy of our Nike drill sergeants!
1) SILENT DISCO:
Nike trainers Sonja Moses and Joslyn Thompson Rule led us on a silent disco workout. Think body weight exercises – planks, pushups, jumps, squats etc, but with headphones, in a field! Properly tiring, but wonderful alongside the music!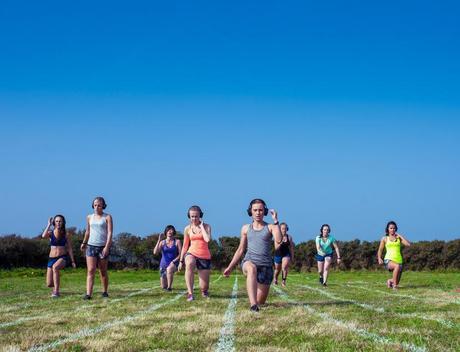 2) HIIT IT UP:
Anya from Barry's Bootcamp London had us dispatch some gruelling HIIT training!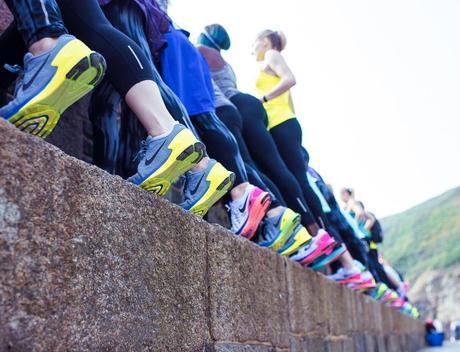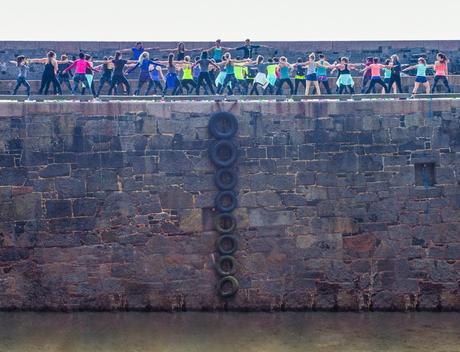 3) BIKE 'N HIKE:
We explored the island on bikes and happened to find some stairs – hundreds of them in fact, which we wandered down to reach the beach and then back up again. The result? Some serious leg burn!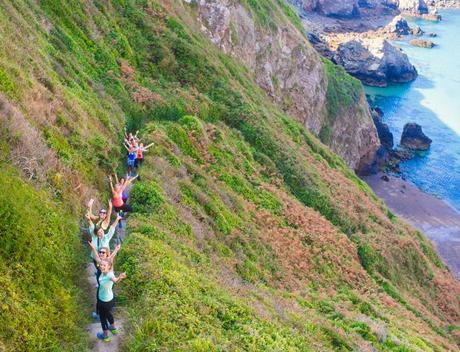 4) A LITTLE CAVE EXPLORING: Does what it says on the tin…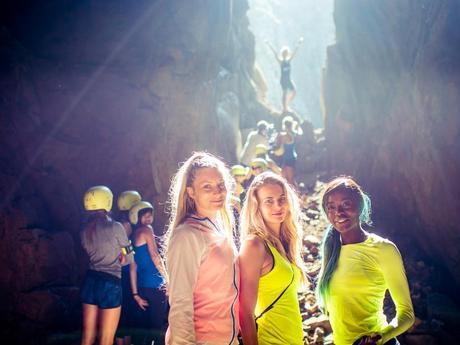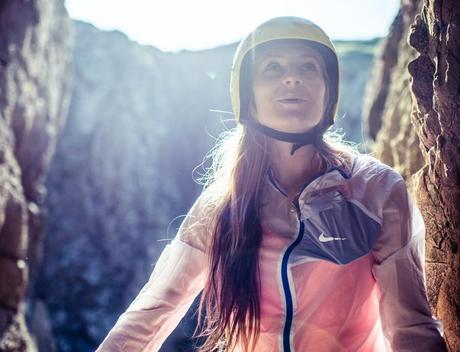 5) SUN-SALUTATION YOGA:
Jessica Skye from Fat Buddha hosted the most wonderful early morning yoga session, which took place under the canvas of a star-lit tent. Sigh.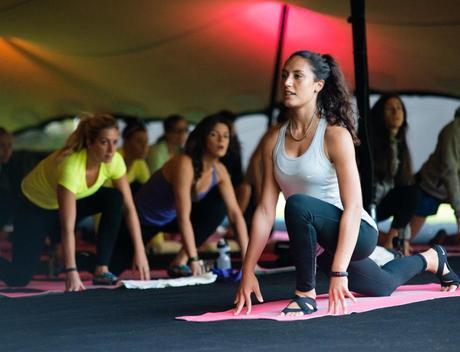 6) BUFFET:
The session was followed by a gorgeous buffet breakfast!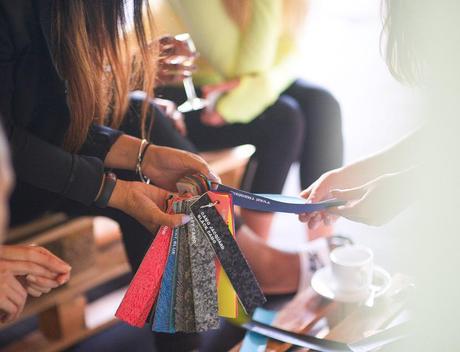 I'd like to extend a huge thank you to the Nike team and everyone involved in planning what was a fabulously executed trip. I was spoilt rotten – kitted out, got my bottom kicked, ate some delicious healthy foods, drank some bubbly and lounged by the pool. An active escape that I'm unlikely to forget anytime soon! All photo credit to Nike's team photographer. Faya x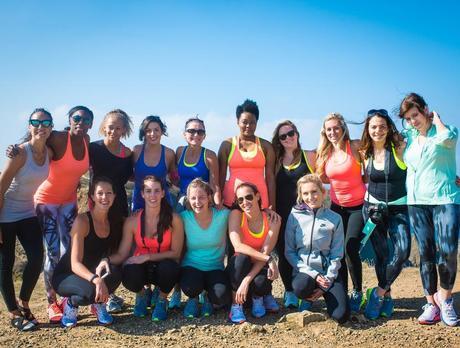 _________________________
YOU MIGHT ALSO LIKE: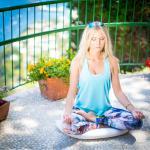 WHY TO MEDITATE!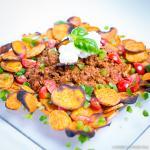 CHILLI CON QUORN-E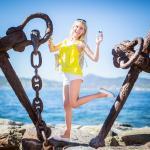 WHY TO DRINK WATER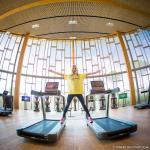 SEE TECHNOGYM CITY!