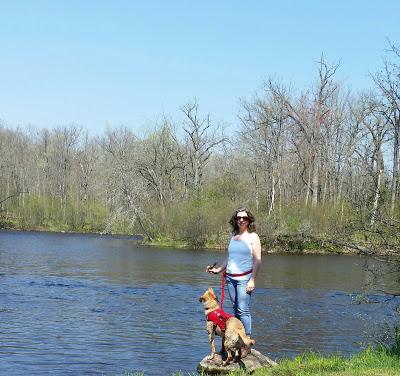 To avoid another Mother's Day Mishap like what happened last year, I decided to take my mom to Grandfather Falls today. I knew I could let her relax along the shore of the Wisconsin River at Camp New Wood County Park while Charlie and I hiked a short section of the Grandfather Falls Segment of the Ice Age Trail, allowing all of us to get a taste of nature in our own preferred settings.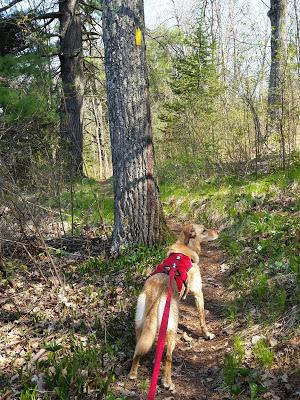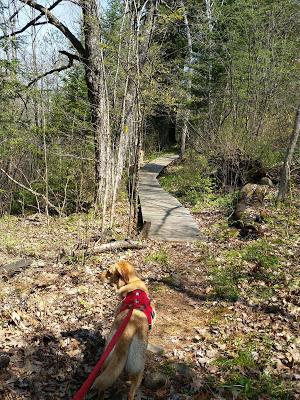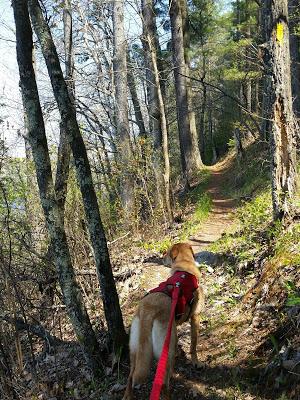 Charlie and I got into a good rhythm along the narrow trail cut into the steep hillside along the Wisconsin River, navigating roots and rocks at a quick pace. The babbling sound of water increased as we neared the rapids of Grandfather Falls and Charlie wanted to stop often to take swimming breaks where I could throw her stick and play fetch for a while.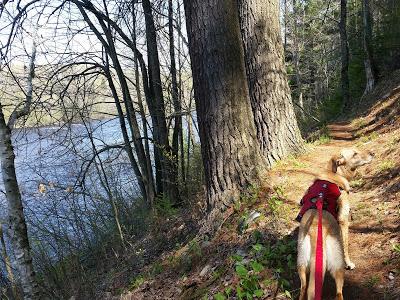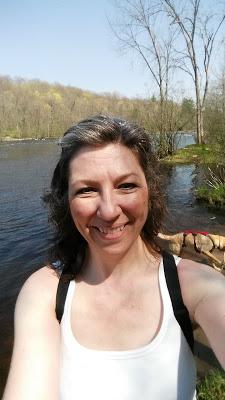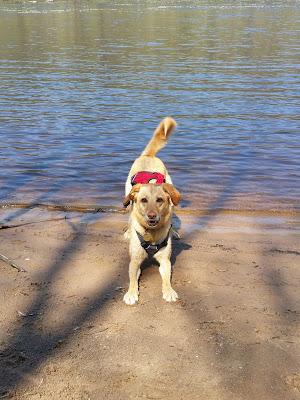 Once she was tired out enough, we headed back to the county park to play some more fetch and hang out with mom for a bit.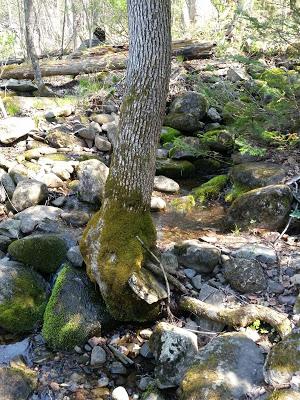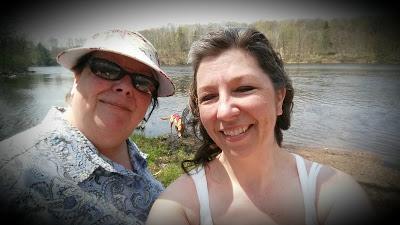 I surprised Mom with her favorite treat when we got home... french crepes! I'm including the recipe below if you want to give them a try...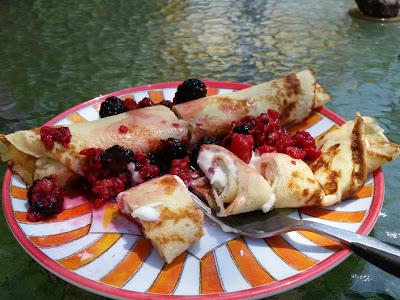 Crepes: 1 cup flour 2 Tbsp sugar 3/4 cup milk 1/2 cup water 2 eggs 3 Tbsp butter, melted 1/4 tsp salt
Put all ingredients into a blender and blend batter until smooth, about 20 seconds. Let stand at room temperature for 10 minutes. Heat a nonstick skillet over medium heat and spray pan with nonstick cooking spray. Pour 1/3 cup of batter in heated pan and swirl to get a thin even circle. Cook until slightly browned edges, about 40 seconds and then flip over, cook for another 10 seconds or until lightly browned. Makes 9-12 crepes depending on pan size.
Filling: 3 oz. cream cheese, softened 1-1/2 Tbsp milk 1/2 cup sugar 2/3 cup Cool Whip
Beat together cream cheese, milk and sugar until creamy. Fold in Cool Whip. Spread filling onto crepe and roll up. Serve with your choice of toppings: berries, jam, maple syrup, etc.