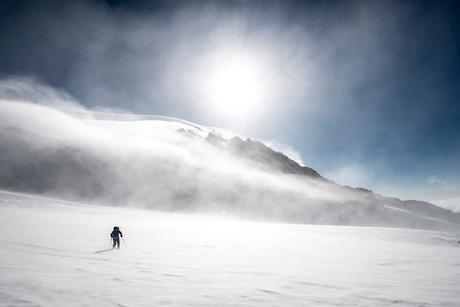 If you're looking for something to read today that is equal parts inspirational and educational, than have a look at Men's Journal's list of the 50 Most Adventurous Men on the planet. You'll find more than a few names that get mentioned here on The Adventure Blog on a regular basis, as well as some that you may not have encountered before.
The list reads like a "who's who" of adventure, with guys like Alex Honnold, Kilian Jornet, and Conrad Anker all making the cut. Others who earn some recognition from MJ include Ueli Steck, Eric Larsen, and Mike Horn, all of which I've written about and covered their expeditions extensively on this very website.
Of course, those well known names are just the tip of the iceberg so to speak, with numerous other interesting, daring, and downright visionary individuals making their way onto the list as well. The article spotlights mountaineers, rock climbers, ocean rowers, explorers, and more. Each of the profiles includes a brief introduction to the person's accomplishments, some insights into their career highlights, and a glimpse of where they may be headed next. All in all, it is a pretty great way to learn about some of the men who are shaping the way we explore the world today.
While 50 individuals is a fairly lengthy list, there are always some who are left off. I'm sure that like me, you'll be able to think of a few individuals that probably deserve to be mentioned with this group such as Simone Moro for instance. There are others as well, but this is still a pretty interesting list and well worth a look for sure.
Now, when is someone going to do a list of the 50 most adventurous women?