It has been a while since I've done a Meatless Monday post. We don't eat meat for many meals but I don't usually skip meat on certain days, it is more we eat meat a few times a week but fruit/veggies make up a large portion of our meals.
This is a fantastic spin on tabbouleh, made with millet to make it gluten free and just to change the grain up. Light and fresh, the Italian parsley and dressing make this the perfect summer salad. Also a great thing to pack for lunches. This salad stays fresh for a few days and we managed to get a dinner and two lunches out of it. Cook once eat for a few days!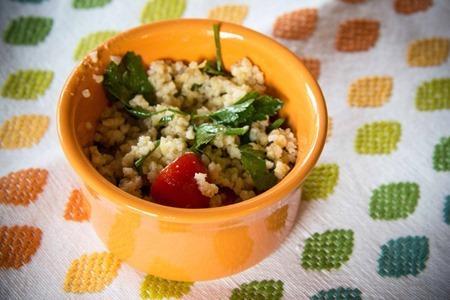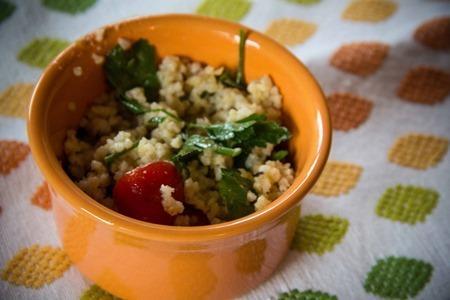 Millet Tabbouleh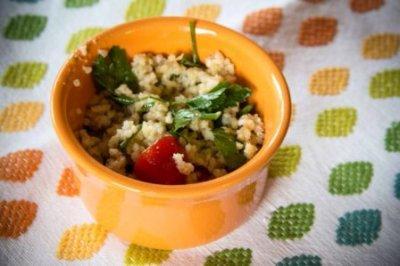 Prep Time: 15 Minutes
Cook Time: 20 Minutes
Keywords: salad side vegan
6050593
Ingredients (Serves 6-8)
1 cup millet
2 cloves garlic, finely minced
1/2 cup olive oil
Juice & zest of 1 lemon
1 cucumber, seeded and chopped
1 pint cherry tomatoes, halved
1/4 cup flat leaf parsley
Salt/Pepper
Instructions
Cook millet and let cool. Pour into a large bowl.
Add cucumbers, tomatoes and parsley to the cooled millet. Top with salt/pepper and lemon zest.
In a small bowl whisk together olive oil, lemon juice and garlic. Pour over salad.
Chill for 1-2 hours.
Powered by
Recipage