What's been going on since moving down to Austin? I'm finally here with a life update on how I'm adjusting and what life is like for a New Yorker in a southern city.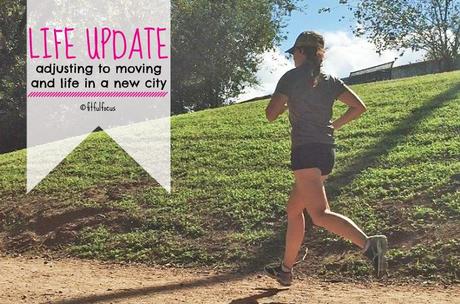 Welcome to another great Wild Workout Wednesday Link Up where Annmarie from The Fit Foodie Mama, Jen from Pretty Little Grub, Michelle at Fruition Fitness and I bring you workout ideas, motivation, inspiration and recipes to try. Join us each week by reading along, linking up and grab the button to proudly display on your blog/in your posts!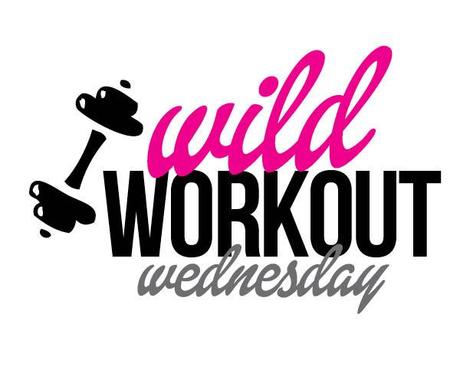 Hello, my fit & focused friends! I had a different post planned for today. However, so many of you have been asking me for updates on life in Austin that I decided to switch things around a bit and fill you in on how things are going down here.
So instead of your typical Wild Workout Wednesday post, I'm giving you a Wild What's Up With Life On Wednesday post.
I've been down here for 2 weeks now, and what a whirlwind of a 2 weeks it's been!
I spent the first two days unpacking the apartment and getting things set up. My first weekend, Will and I got our adulting on and went furniture shopping. Everything should be arriving in the next few days, so I'm pretty excited for that. I really can't wait to give you guys an apartment tour.
One of the biggest differences I've found in Austin life vs. New York life is the whole driving thing. I have driven more in the past 2 weeks than I have in the past 6 years in New York! Will and I have been sharing his car, but I've started the hunt for my own. Again: adulting. I've never bought my own car, so if you have any tips, please share! Right now I'm debating between the Mazda 6 and the Subaru WRX. Thoughts?
All that driving also means less walking. It's a struggle trying to get in 10 thousand steps a day. I'm hoping I can get into some kind of routine and figure out how to get those steps in. Any tips for me?
Another big difference about living down here is how nice everyone is! I'm not saying New Yorkers aren't nice, but it's hard to go a day in the city without running into someone with an attitude. I've been down here for 2 weeks and haven't met a rude person yet. In fact, Will and I have already made some new friends in our building!
On a bigger note: I got a job! WOOHOO!! I'll be working for a health and fitness company, so I'm pretty stoked! I actually already started this past Monday.
It's really all good things at this point, but I'm experiencing all the emotions. I'm surprised at how quickly I got a job, I'm relieved at the fact that I won't really face a gap in income, and I'm also overwhelmed by moving, trying to buy a car and starting a new job all at once. It's a big 'ol pile of NEW, which will just take some getting used to. Plus, the holidays are coming up, which are crazy in their own right - so it's a lot to take in.
I'm hoping that once I get my own car, I can establish a routine and get into a grove with my workouts, work and this here bloggity blog. Until then, please forgive me if I'm a little slow with comments and less present than usual on social media. I still love you all and will get back to normal ASAP.
I'm also hoping that once I can get into a routine, I'll be able to explore more running routes, fitness things and food spots down here. I haven't had a ton of time to really explore yet, so I'm looking forward to that.
All in all, I'm really liking it so far! I'm really just missing my routine, but I think that will come with time (and a car).
That's my update for now! I'm sure there will be more to come over the next few weeks and months as I really settle in here.
What's been going on with you? Share your latest fitness and healthy living happenings in the Wild Workout Wednesday Link Up!
One more thing: there won't be a Fit & Fashionable Friday Link Up this Friday. The next Fit & Fashionable Friday Link Up will be Friday, December 2nd.
Let's Chat:
Do you have tips on car buying?
How can I get more steps in during the day?
Have you ever moved? How long did it take you to get back into a routine?