I was in the mood for a big bowl of warm and comforting soup. While I was paging through an issue of Food Network Magazine I came across a lasagna soup. It sounds strange but all the flavors of lasagna are really there. And this soup takes much less time to prepare!
What really made it special was the scoop of the ricotta at the end, creamy and exactly what it needed. This makes a large batch, enough to freeze or to enjoy for lunches during the week.
And I may be inspired to actually take the time to make lasagna, it's something I love but so time consuming! That is when I need to remember just how much I love it and how good it will taste. All the effort will be worth it!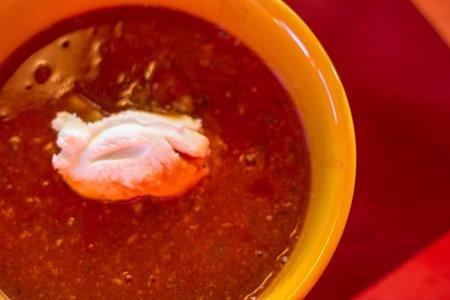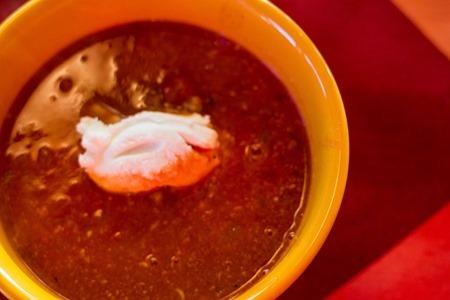 Lasagna Soup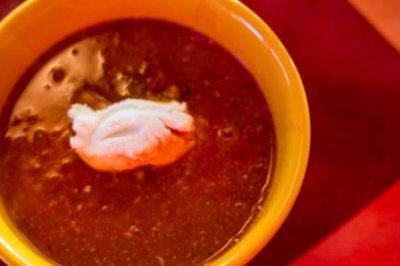 Prep Time: 15 Minutes
Cook Time: 20 Minutes
Keywords: soup/stew
6054501
Ingredients (Serves 4)
8 ounces lasagna noodles, broken into pieces (about 10 noodles)
1 tablespoon extra-virgin olive oil, plus more for drizzling
1 onion, chopped
1/2 pound sweet Italian sausage, casings removed
3 cloves garlic, chopped
1 teaspoon dried oregano
2 tablespoons tomato paste
4 cups low-sodium chicken broth
1 15-ounce can crushed tomatoes
1/2 cup chopped fresh basil, plus thinly sliced leaves for topping
1/3 cup grated parmesan cheese (plus more for sprinkling, optional)
1/4 cup heavy cream or half-and-half
Ricotta cheese, for topping
Instructions
Bring a large pot of salted water to a boil. Add the noodles and cook as the label directs. Drain; drizzle with olive oil and toss.
Meanwhile, heat 1 tablespoon olive oil in a large Dutch oven or heavy-bottomed pot over medium-high heat. Add the onion and cook, stirring, until softened, about 4 minutes. Add the sausage, garlic and oregano and cook, stirring and breaking up the sausage with a wooden spoon, until the sausage is browned, about 3 minutes. Add the tomato paste and cook, stirring, until darkened, about 2 minutes.
Add the chicken broth, tomatoes and 1 cup water; cover and bring to a simmer. Uncover and cook until slightly reduced, about 10 minutes. Stir in the noodles, basil, parmesan and heavy cream; simmer 2 more minutes.
Powered by
Recipage