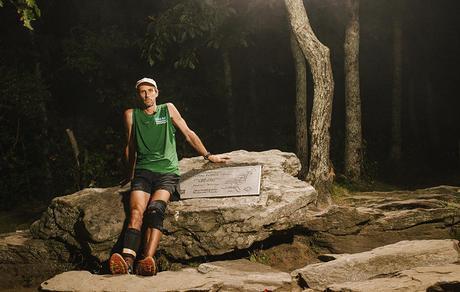 Last week while I was away, the news broke that ultra-runner Karl Meltzer had broken the record for the fastest time on the Appalachian Trail, besting the time set by Scott Jurek just last year. The two top endurance athletes are both friends and rivals, so naturally they would compete against each other on the AT too. This was Meltzer's third attempt at a record, and this time he finished at 45 days, 22 hours, 38 minutes, which put him roughly at 13 hours ahead of Jurek.
According to Outside, Meltzer began his assault on the record book back on August 3, starting on top of Mt. Katahdin in Maine. That's the northernmost terminus of the Appalachian Trail, which stretches for 2190 miles across 14 states before ending on Springer Mountain in Georgia on September 20. That means that Karl had to average roughly 47.6 miles each and every day just to get into the conversation with Jurek, something he was able to do on his way to setting the new mark.
Amongst ultra-runners, Meltzer is considered one of the most successful endurance athletes of all time. Over the course of his career he has racked up more than 38 wins in races of 100 mile (160 km) distances or longer – including 5 in the legendary Hardrock 100 ultra-marathon. That's more than anyone else in history. Still, he did want to take on the AT and nab that record too, something he was finally able to do last week.
Considering that it takes most of us a good six months of hiking to complete the AT, doing it in just 45 days is quite an impressive feat. Congratulations to Karl on pulling off this accomplishment. I am in awe of the strength, stamina, and speed necessary to set this kind of record.