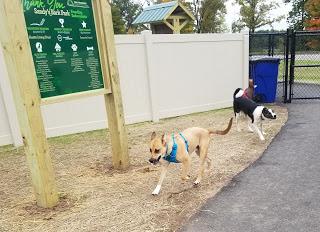 Jake had his first trip to the dog park today! I chose Sandy's Bark Park in Rib Mountain since it's only about 4 acres and it's close to home. Our other local dog park in Weston WI is about 40 acres and it's easy to lose track of your dog there.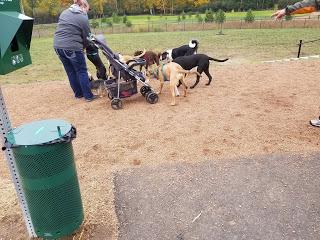 Since it was Jake's first time, I wanted to make sure I could keep an eye on him and watch out for any aggressive dogs.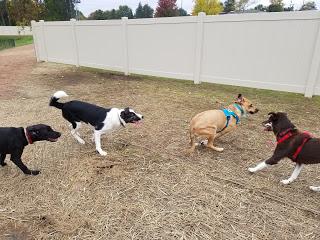 We had a great time! Jake did good meeting the other dogs that were there and definitely knew which ones he wanted to play with. This park happens to be really close to a major highway so the background noise was pretty loud.
VIDEO #1 (Sandy's Bark Park - a lot of highway noise and someone with an annoying whistle):

VIDEO #2 (Jake's first time at the dog park):

We stayed for only about 10-15 minutes and by then, Jake was panting pretty good and seemed pretty excited. I didn't want him to get over-stimulated so we cut our visit short. Plus there wasn't a water bowl there so I wanted to get him back to the car so we could get a drink of water from his bowl there.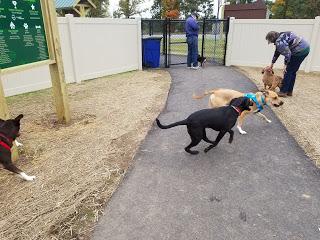 I ran a couple of errands before heading home, but when we got out of the car at home, he was limping on his back leg. I think he strained it at the park running around too much. I gave him one of his leftover pain pills from having his baby tooth extracted and we're taking it easy the rest of today.
He seems more than happy to snuggle and nap with me. It's another gray, cloudy day so it's a good day for staying in and keeping each other warm.