I love saying "Happy Friday". Even though, I am working tomorrow, Friday's are still lovely.
Ok. So it's no secret. I love Movember. I actually love mustaches. I also love that Movember creates awareness and raises money for a very common and preventable type of cancer, prostate cancer.
Behind the hilarious and/or disgusting mustaches is a very good cause. I hope that if you read this blog, you know I am very fun and silly. However, I still believe in the cause behind the mustaches or moustaches. I am not exactly sure how to spell it, so I will alternate the different spelling options throughout this post. You can click
HERE
for the full info graphic that I have included on the right side of this blog post.
I have a love affair with mustaches and have for years. Why? I am not exactly sure. Who cares. Mustaches are awesome.
Here are the facts on Movember:
1. Movember was started in Australia by a group of guys that wanted to raise money for prostate cancer.
2. $178 million dollars have been raised since 2003 & every 15 minutes a man will die of prostate cancer in the US.
3. Over 90% of prostate cancer is curable if it is detected and treated early.
4. How can you donate? Well I guarantee you probably know at least one or mo' poor shmuck that is frantically trying to grow a mustache. Help them out and give them a small donation. Visit
www.movember.com
for more details.
5. I am classic moustache lover, my favorite is the handlebar moustache.
Despite, moustaches taking over my life, I have also had a very productive week of workouts as well. I already have five workouts under my belt and I am gearing up for a wicked CrossFit workout tomorrow.
Here is what I have planned:
Three rounds for time of:
Row 500 meters
21 Burpees
Run 400 meters
This workout is from the
CrossFit
website. Anyone interested in trying this workout with me tomorrow? If you do, be sure and post your time in the comments section of this blog post. One of the reasons I love CrossFit is because the workouts are intense and I can really push myself. I love doing the same workout more than once and trying to beat my time.
I like to think of the start of a new month as a fresh start. A chance to revisit goals and check in with myself and figure out exactly what I want to do this month. I am definitely looking forward to a month long giveaway bonanza for "This Week in Workouts" (#TWIW) link up. If you aren't sure what I am talking about click
HERE
to check out last weeks post and to find out exactly what "This Week in Workouts" is all about. I will be hosting a giveaway each week and I am excited to kick things off with Allergic Solution.
Allergic Solution is premium allergen free, great tasting and versatile mix. Check out their website by clicking
HERE
and start getting excited for the link up on Sunday. If you exercised this week, then you can participate in #TWIW. It's super easy and if you aren't a blogger, don't worry! You can simply use the comment section to post your #TWIW summary! I am looking forward to yet another great month of fitness and I am looking forward to lot's of inspiring posts and even a few new workout ideas that I can incorporate into my own workout schedule.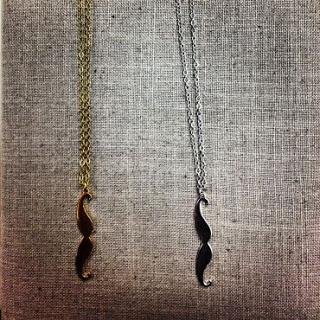 Lastly, I have gotten together with a few of my co workers and friends we are actually purchasing Movember inspired necklaces this year. We will totally be showing our Mo' support in style this month...and probably all year long. They are fabulous and 20% of the proceeds go directly to Movember.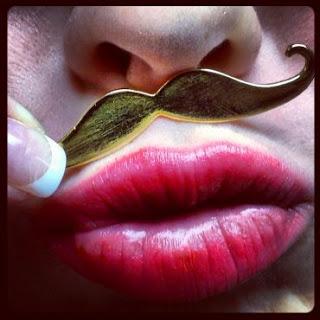 Interested? Click
HERE
to buy your own. Adorable, right? Right. The best part is, the chain is long enough so you can actually make the necklace into little moustache on your face. LOL!
What do you think??
Happy Movember,
Me+
P.S. Don't forget to link up on Sunday for #TWIW. This is your official/unofficial reminder! Cheers!