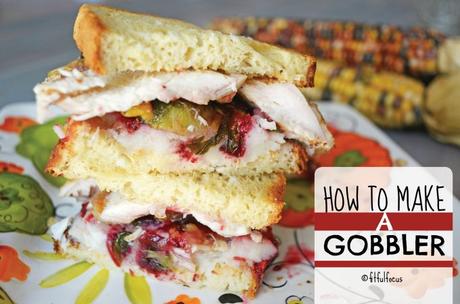 Did you all have a nice Thanksgiving? Will and I had my grandparents over for a delicious meal. I made traditional turkey, garlic mashed potatoes, roasted brussels sprouts, gluten and dairy free pumpkin pie and dairy free vanilla ice cream, and my grandparents brought over a yummy cranberry sauce. It was a feast fit for a king, for sure.
I was planning on making a relatively small amount of everything so as not to go overboard, but the smallest turkey I could find was ten pounds. I also vastly overestimated how many potatoes and brussels we'd eat, sooooo we have leftovers that will last us the whole week!
Lucky for me, I love Thanksgiving leftovers. In fact, my favorite part of Thanksgiving dinner is whipping up turkey sandwiches with the leftovers. But I don't just like a plain turkey sandwich, I like GOBBLERS!

For those of you not familiar with a Gobbler, allow me to explain.
A gobbler is the best thing to happen to sliced bread since sliced bread. It's all of the things you have at your Thanksgiving table in between two slices of delicious bread. Here's the step-by-step on how I make mine:
Step 1: Toast your bread
I used Canyon Bakehouse for this recipe. Just toast to desired crispness.
Step 2: Spread on your fixings
Take your soft, spreadable sides and spread them on the bread like jam. I spread cranberry sauce on one slice of bread and mashed potatoes on the other. This will work for sweet potato casserole, gravy, what have you.
Step 3: Layer on your turkey
Add on a few slices of turkey on top of your cranberry sauce. Dark or light meat will do. I put on about three slices, but feel free to pile on as much as you'd like
Step 4: Add some greens
I sliced my brussels sprouts in half and put a few on top of the turkey slices. You can pile on spinach, roasted broccoli-whatever green side you had available.
Step 5: Slice & Enjoy
Put your two pieces of bread together to form the epic sandwich, slice in half or diagonally and gobble up that gobbler!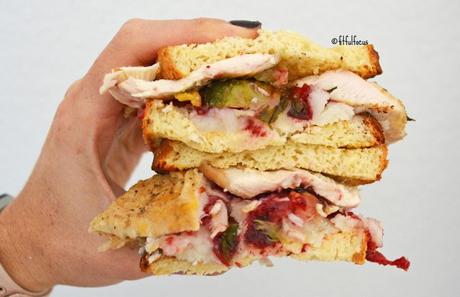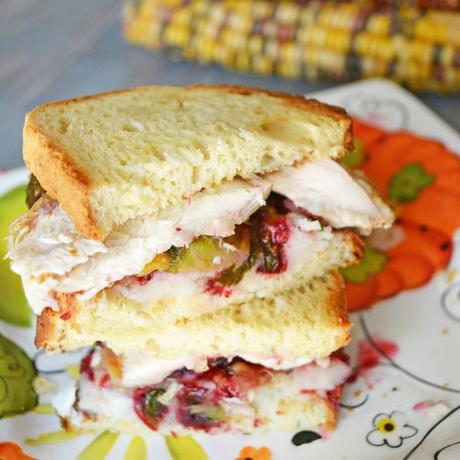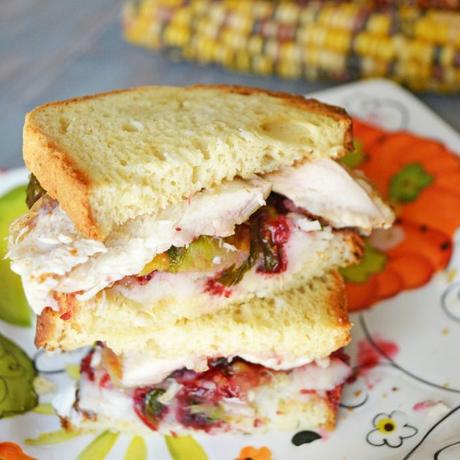 Fitful Focus https://fitfulfocus.com/
Let's Chat:
Do you like Thanksgiving leftovers?
What do you do with your leftovers?