by Lynne Glickman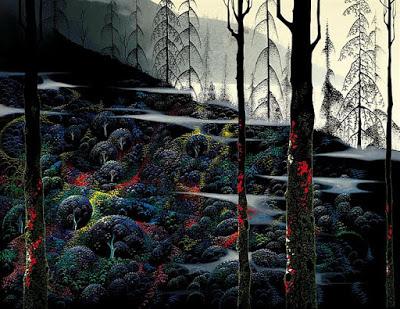 Dawn's First Light by Evynd Earle*
"Compassion invites us to open our heart to everyone who experiences joy and loss, pleasure and pain, hope and despair. This includes ourselves." —Heather Stang, Mindfulness and Grief
At the end of 2015, one of my Chair Yoga students asked me if I was interested in teaching Chair Yoga at a local community outreach program that helps people cope with loss. She worked there and thought that I might be a good fit to teach a yoga for grief class. I thought about the idea and did some initial research on the topic to see how yoga could help this population. Once I saw that there were other yoga teachers teaching components of yoga that I was very familiar with to this population, I decided to teach, recognizing that these skills could be of help to people coping with their loss. These skills included breath work, meditation (including loving-kindness), being present, mindfulness, and postures.My mother-in-law became ill and passed away in 2009 during my Yoga Teacher Training. As I learned about the loving-kindness meditation during that training, I decided to chant it both for myself and for her. I found myself comforted by this meditation and thought that chanting for her supported her during her illness. So I was sure there was something to the idea that meditation could be beneficial for those who were grieving.When I met with Dr. Lark d'Helen, the Director of Community Education and Outreach for Community Connections, she told me that she was interested in adding yoga as one of the tools in the "grief toolbox" because she wanted to get participants active and moving with yoga and walking. Other offerings from Community Connections are more sedentary in nature. Yoga would also provide time for the participants to have some self-care, allowing for being present and potentially not thinking about the past or the future.So I decided to do some more research on yoga for grief. I found two online articles that were particularly relevant. An article in Yoga Journal entitled "The Longest Goodbye" describes yoga practitioners who found comfort in their practice in preparation for their loss as well while they were grieving, including one who found her practice indispensable during the terminal illness of her spouse and two others who lost their children. The second article "Yoga for Treatment For Grief" from U.S. News describes a yoga practitioner who found support through yoga when her mother died and who later became a certified yoga instructor who has taught yoga workshops for people dealing with grief. Both articles pointed me to the book Yoga for Grief Relief by Antonio Sausys. In this book, Sausys describes the grief process and then connects the grief process to yoga. After his mother's death, Sausys created a yoga practice that brought him relief through breath work, asanas, and meditation. I also found Heather Stang's book Mindfulness and Grief useful. In that book, she describes an eight-week course on mindfulness and grief that she developed and taught in her private practice, which covers mindfulness, relaxation, compassion, and forgiveness, courage, and processes to continue on with life after a loss. One insight I found particularly helpful was: "Mindfully relating to your grief means being fully aware of your experience of loss while simultaneously embracing whatever arises in you with compassion and loving-kindness."I was also inspired by the work of Sameet M. Kumar, PhD. in Mindfulness for Prolonged Grief, in which he shares meditations that enable people with grief (and others) to be mindful and present, and to relax for the duration of the meditation session. He encourages belly breathing, body scans, and walking meditations. Kumar also discusses compassion and loving-kindness as means to healing and a more positive way to be toward oneself and others.From these resources, I was able to learn enough to adapt my Chair Yoga class framework and sequencing to create a four-session class that would meet once a week. The idea was to develop a class that could be accessible to virtually anyone, no matter their yoga experience, that included yoga basics: breathing techniques, postures, and meditation. I have now taught these classes in 2016 and 2017 and am gearing up to teach again in February 2018.By teaching Yoga for Grief all the knowledge I gained in my research has become very real for me. My preparations for these classes made me stop and think about how each of the topics (mindfulness, being present, breath work, moving the body, loving-kindness, and compassion) could help those who are grieving. I have also learned that grieving may be not just for the death of a close family member or friend. Grief can be for many things: divorce or change in a relationship, loss of a job, loss of good health, a change in a family situation, or the passage of a life event.Teaching these classes have taken me out of my comfort zone. I spent my career in front of a computer screen, not really engaging with people on an emotional level. I have learned more about compassion, and I have been able to hold up my end of a conversation with someone who is grieving. And I learned that mindfulness and being present are the keys to helping someone with grief. Relating to the opening quote above I feel that I have been able to open my heart to others and myself from my yoga practice and teaching these classes. And I believe my students have found my classes to be valuable because my thoughtfulness and preparation. When I interviewed some of my students about the benefits they received from these classes, they replied that they experienced more mindfulness, time for self-care, relief from their grief, a sense of well-being, and connection to others in similar situations.I should note that although I am not a trained professional in social work or counseling who deals with emotional issues of grief and loss, there are these resources available as part of the community outreach program for grief. I have gained confidence that I can teach Chair Yoga as part of this program and feel good about the yoga skills I am teaching the participants because of the on-going education and support from the staff at the community outreach program for grief and the feedback from the students.In my next post, I'll provide information about the specific yoga skills and practices I teach in my classes.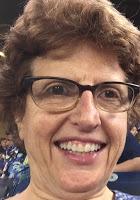 Lynne Glickman has practiced yoga since 1996 and has been teaching yoga since 2010. She is a Yoga Alliance Registered Yoga Teacher (200 Hour). She has completed Peggy Cappy's Yoga for the Rest of Us Teacher Training (40 Hour) and is a certified Yoga for Healthy Aging Teacher (34 Hour). Lynne teaches Chair Yoga at the Edward King House Senior Center in Newport, RI, and John Clarke Retirement and Nursing Center in Middletown, RI. She teaches Chair Yoga for Grief Resilience and Walking for Grief Resilience as part of Community Connections, a program of Memorial Funeral Homes in Newport.

Subscribe to Yoga for Healthy Aging by

Email

° Follow Yoga for Healthy Aging on

Facebook

and

Twitter

° To order

Yoga for Healthy Aging: A Guide to Lifelong Well-Being

, go to

Amazon

,

Shambhala

,

Indie Bound

or your local bookstore.