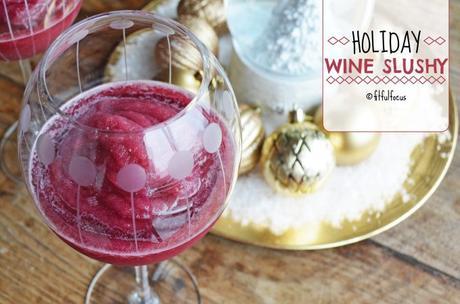 This post is sponsored by Wyman's of Maine.
Last weekend, I threw an Ornament Party for some new friends. Everyone came with a homemade ornament to help decorate our Christmas tree. It's was a fun way to get creative, get to know people, and acquire some meaningful ornaments.
The party was Will's idea, but he ended up being stuck in China for work. I didn't want to cancel on our new friends, so this Jewish gal went out and bought her first Christmas tree, set it up, decorated the apartment, and made some holiday treats!
I put out a plate of veggies and hummus, made Gingerbread Protein Bites, Chocolate Covered Katie's Healthy Cookie Dough Dip, and Candy Cane Sugar Cookies (recipe coming soon). The only thing I needed to round out the party was a specialty cocktail.
Our new friends here are big wine fans, so I knew I wanted to create something with wine. Over the summer, Frosé was all the rage, so I thought I could make a more wintery version of that. I also had a bag of Wyman's Cherries in my freezer that I knew would create holiday flavor and color. A little recipe dabbling and blending and what do you get? This Holiday Wine Slushy!

You start by making a cherry syrup. All you need for that is sugar (I used Now Food's Sugarless Sugar), water and cherries. Boil the water and sugar until the sugar melts. Add in the cherries, and let their flavor infuse into the syrup as it cools. I like to use Wyman's frozen cherries in particular because you get a blend of Dark Sweet and Red Tart Cherries that are just as flavorful and nutritious as fresh cherries.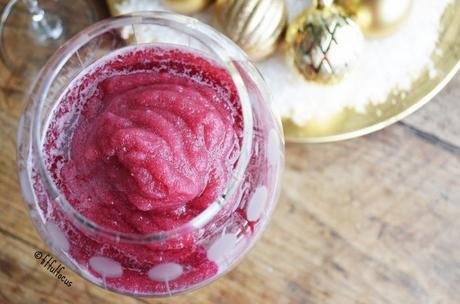 After your syrup is chilled, you simply add it and your wine (which has been frozen overnight), a little lemon juice and ice to a blender, blend it on up and serve!
It's wine with a twist, and it's definitely a crowd pleaser. Cheers to a happy holiday season!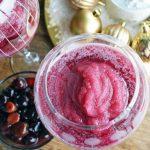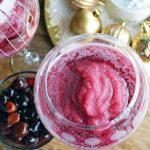 Let's Chat:
What's your favorite holiday cocktail?
This post is linked up with Meatless Mondays.