Last weekend Charlie and I met up with two of our friends and their dogs. All six of us *girls* enjoyed a super-nice mild day walking in the woods of the Dells of the Eau Claire County Park.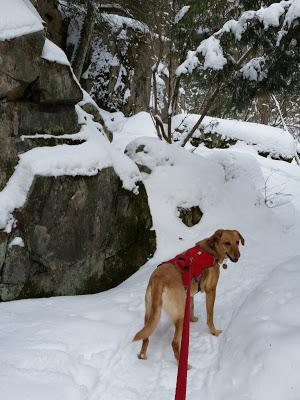 Charlie led the group for most of the hike, but Missy and Ellie got to be in front for a little bit too.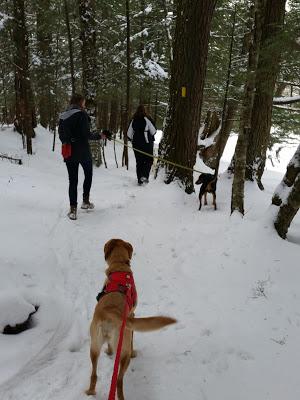 A big thanks to my friends Sara (her dog Ellie is a coon-hound mix) and Jamie (her dog Missy is a lab-husky mix) for taking time on the weekend to socialize with me and Charlie! We had a great time and looking forward to more of these doggie-dates. Next time we need to get a group picture of all of us!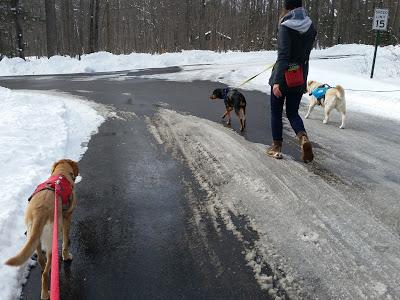 In other news, Charlie and I have a guest for the next week and a half... BB arrived today and is staying with us while his mom goes on vacation. With the weather turning a bit colder lately, it'll be nice to have a playmate in the house to keep Charlie occupied since outdoor activities are somewhat limited right now!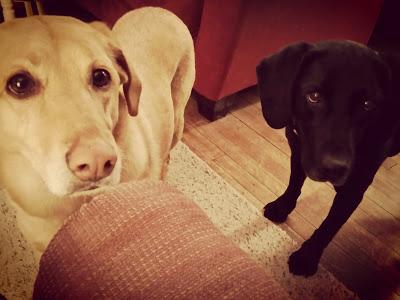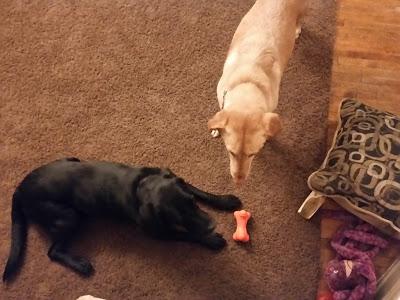 Charlie and BB are good friends and they're already having a great time playing fetch and keep-away. This is going to be so much fun.