Ditch corn-syrup ridden, super sugary candies for these Healthy Homemade Gummy Bears. They're easy to make and only require four ingredients!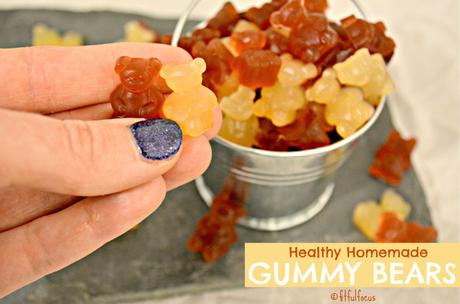 Ask anyone who knows me what my favorite candy is and they'll tell you: gummy bears. I don't know what it is about these cute little treats, but I love 'em. When I found out I was allergic to corn, I was devastated by the fact that I could no longer have popcorn and then further saddened when I found out that pretty much every gummy bear brand out there makes their gummies with corn syrup. Pretty much every time I'm in a convenience store, I head to the candy aisle and pray that I'll miraculously find a brand that makes their gummy bears without corn syrup.
I did find one brand of organic gummies at the airport of all places, but they are hard to track down and frankly, cost more than I want to spend on gummy bears. So, I did what any foodie with food allergies does best and looked into making my own.
I'd been wanting to create my own gummy bear recipe for a while, and this month's Recipe Redux 7-Ingredient Or Less theme finally gave me the push I needed to actually do it!
So I bought myself this gummy bear mold ...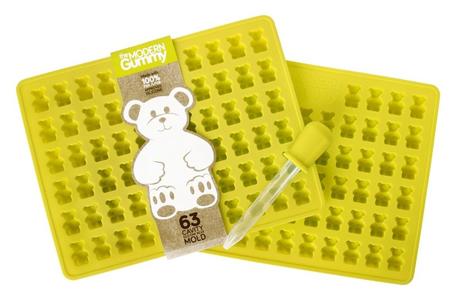 ...and got to creating these Healthy Homemade Gummy Bears!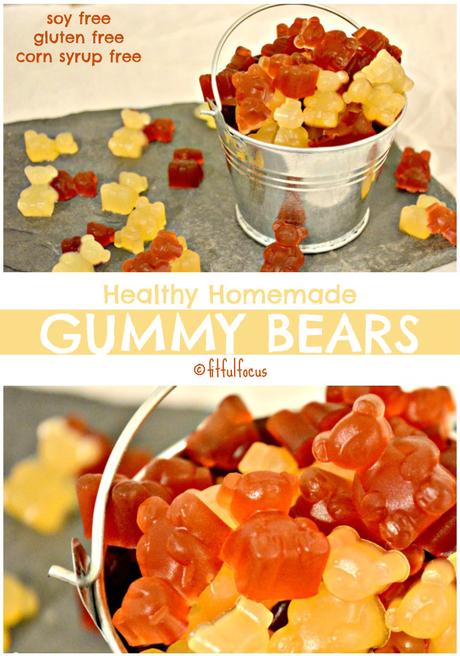 I tossed around some flavor ideas, but finally settled on classic cherry and lemon. Look how cute they are! Almost too cute to eat. Almost...
The cherry flavor only requires 4 ingredients: 100% cherry juice, lemon juice, honey and gelatin. The lemon flavor only requires lemon juice, water, honey and gelatin. You pretty much just heat everything on the stove, pour into the mold, freeze and voila - healthy candies at the ready.
It doesn't get much easier than that.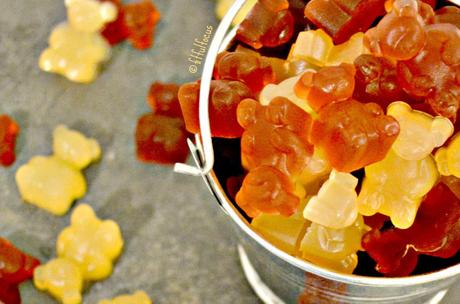 For more simple recipes, check out all the other Recipe Redux bloggers below. Every recipe in this link up will contain 7 ingredients or less!
Alright, onto the recipe!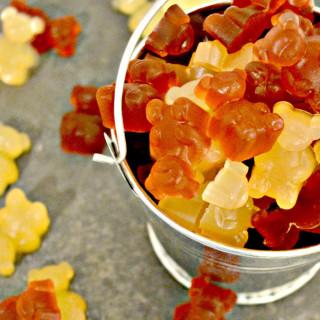 Healthy Homemade Gummy Bears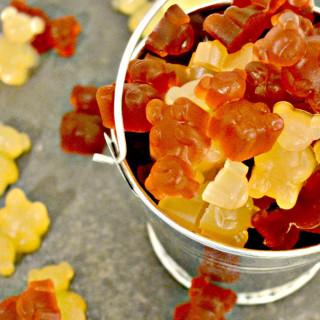 Fitful Focus http://fitfulfocus.com/
Before you go, don't forget to enter the Thrive Fitness + Vega GIVEAWAY!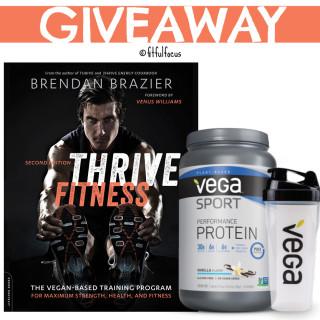 Let's Chat:
What's your favorite type of candy?
Favorite flavor gummy bear - and go!