Mar 14, 2012 by Tatianna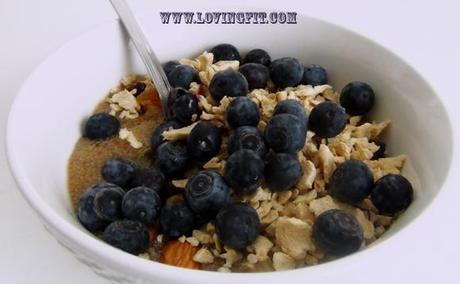 Hi Everyone,
I have a totally amazing and healthy breakfast recipe, it's made from the Ancient grain Amaranth. This breakfast recipe would be perfect if you are planning a hight intensity workout, because it has great amount of protein, carbs, good fat and antioxidants.
I found out about Amaranth grain from one of my blogger friends Evelyn from Become A Healthier You. Evelyn is a vegan and if you are one of my vegan readers I recommend you check out her blog, she has a lot of great nutrition advice.
This grain reminds me of quinoa, which is another healthy grain with a good serving of protein. Amaranth is like a small version of quinoa.
The ingredients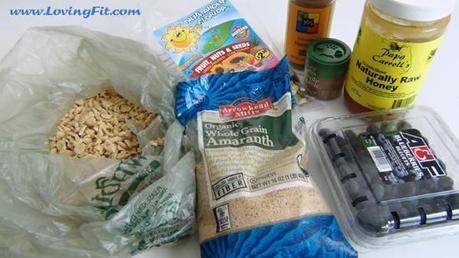 Half Of Cup Of Cooked Amaranth ( you can add a full cup if you like to eat a little more ). I cooked my amaranth with a little of coconut oil, about a tablespoon full.
1 tablespoon of raw honey
1/2 teaspoon of cinnamon
1/2 teaspoon of nutmeg
1/2 cup of blueberries
A handful of unsulfured nuts and fruit mix
1/5 of Textured Vegetable Protein ( another new discovery for me, it tastes like dry cereal ), and looks like this: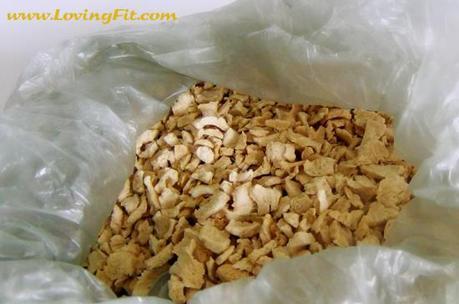 To a cooked amaranth ( while it's still warm ) add cinnamon, nutmeg and raw honey. Place textured vegetable protein, nut mix and blueberries on top, mix all together if you like, but I like my food a bit more separated.
Enjoy!
Do you have Amaranth grain recipe that you want me to try?  Please share