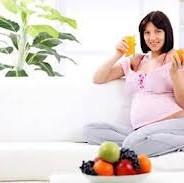 Pregnancy is a beautiful phase of the woman's life which can be handled easily. Here are some health care tips during pregnancy.
Pregnancy is a beautiful phase of the woman's life which can be handled easily with proper information and intelligence. You should take enough care while pregnant because the woman bears a baby in her womb. As we know the expectant mother's body is very delicate at this phase so, she must take utmost care to deliver a perfectly healthy baby.
A poor diet, smoking, intake of alcohol, certain drugs, and severe illnesses holds back the baby's development. Hence while pregnant, you should not only take good care of your personal health but also go for regular checkups. This is antenatal care which is absolutely necessary because it makes sure that your baby are fit and well. Here are some health care tips which pregnant women can follow during pregnancy.
Medical Check-Up
Probably the most important things to do during pregnancy is regular medical check-ups. Your physician will check the health conditions of both baby and the expecting mother. Besides, he might advice you to incorporate certain changes in lifestyle for a healthy pregnancy like shedding your additional weight or leaving smoking and drinking habits.
Rest
Having a baby is a cause of loss of lots of energy because the same energy needs to feed both mother and child. So, it's quite common that a pregnant woman take adequate rest to ensure that she can overcome the constant fatigue that has a tendency to overcome her. Resting may also help the mother overcome mood swings, that are common during pregnancy due to overactive hormones.
Exercise
Exercise is as essential for a pregnant woman as is rest. Whenever you exercise, the metabolism rate in your body increases and nutrients get to the baby better. You can also burn off the excess calories that you accumulate because of the rich diet. While you are pregnant, you have to consume an additional three hundred calories that have to come in the form of nutritious foods.
No Alcohol, Tobacco and Drugs
Consuming alcohol during pregnancy can boost the chances of the baby developing Fetal Alcohol Spectrum Disorder (FASD). Whether alcohol, tobacco or medicine is consumed, all these chemicals can go through the placenta into the baby's blood. As a result, harmful effects could occur. Protect your child and avoid these hazards.
Increase Your Calcium & Vitamin D Intake
Eat foods full of calcium like milk, cheese, and yogurt. This protects the teeth by increasing your overall bone mass. It's also important to eat foods full of Vitamin D like eggs, fish, and cheese simply because they help you utilize calcium.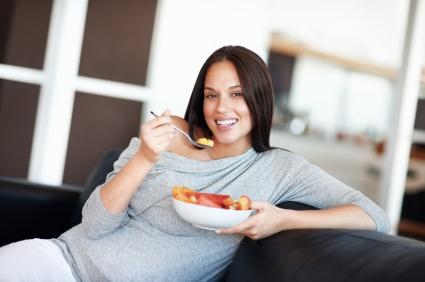 Health Care Tips
Healthy Diet
It is important to have a healthy and balanced diet while pregnant. As you know that your body will experience several changes during this stage to produce a new human life so, you should nourish the unborn child with appropriate nutrients essential for its proper development.
Loose Clothing
Clothing ought to be loose, but tightening without hinder movement. The high heels should be avoided due to the risk of falls, and very flat produce more lower back pain, so ideally a low wide heel base.