Charlie attended her first parade last weekend! The family took a scenic drive up to Viroqua to check out the farmer's market, shop the stores and watch the Harvest Fest Parade.
She was well-behaved at the farmer's market as we strolled up and down the walkways. When I waited in line to purchase things, Charlie sat patiently next to me, watching all the activity around her. And she fell in love with the scent of alpaca-fur which turned out to be her favorite part of the day (I practically had to drag her away from that booth!).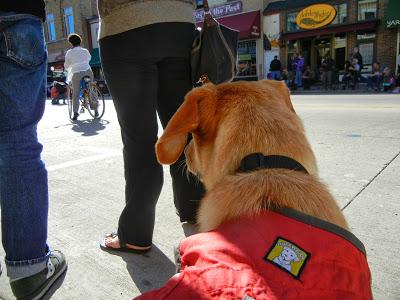 There were several dogs about as people lined the street to watch the parade but Charlie remained very calm, just taking in the atmosphere and enjoying being around people. As the parade began to make its way down the street, we saw stilt-walkers, children dressed in costume, bicycles and heard the beat of... drums.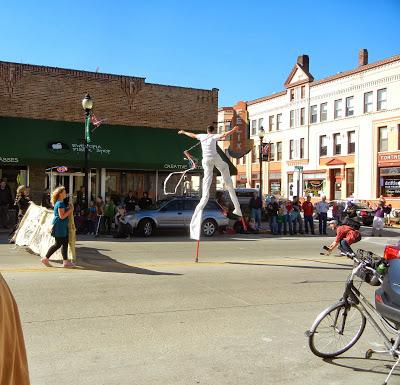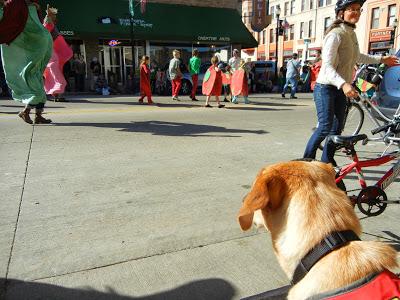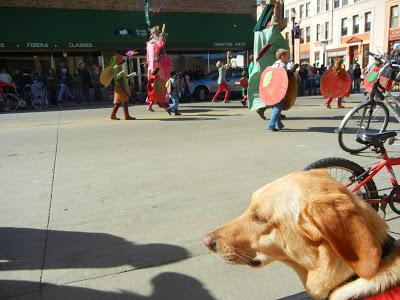 As the drumming got closer, Charlie began to shake. The costumes were scary enough, but the drums were more than she could handle. I quickly excused myself and made a bee-line for the end of the street so we could cut back up a side road to the park where the parade would end. Once on the side road with the drums behind us, Charlie relaxed and turned her attention to the squirrels busily gathering nuts in the park.
Everything was good again.
People gathered at the park to continue the harvest celebration and we took a seat on the hill to watch the festivities while sipping coffee and sampling our baked goods purchased earlier at the farmer's market. Charlie was content to play with sticks and acorns and watch all the other dogs and people around us. Children playing hula-hoop and frisbee caught her attention and she desperately wanted to play with them, but this was not a good time or place to be off-leash!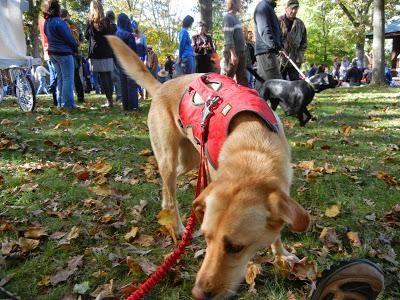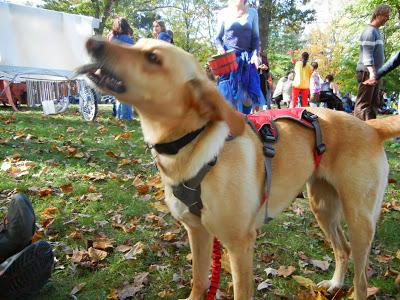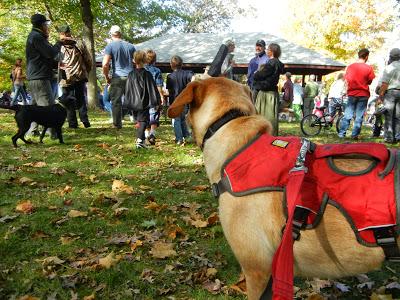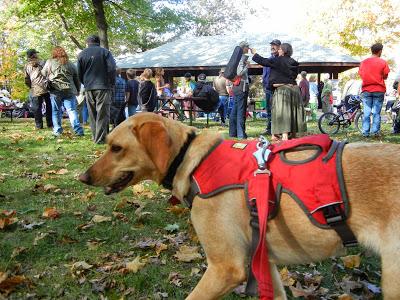 I was really proud of how well she handled herself in a busy crowd with tons of new stimuli. And even though some things spooked her, it was a good experience overall. She's such a good girl!