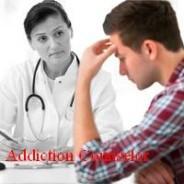 Qualities of a good counselor are different for each person there are some guidelines that might help you make your choice.
When you or someone you love decides they need professional help to deal with an addiction, choosing the right addiction counselor can be a challenge. This isn't like choosing an auto repair shop or a pool cleaner. There is some subjectivity involved with finding a counselor that is right for you. When a car is fixed it's fixed, but the counselor you best respond to may not be the same one that worked for someone else. Even though the qualities of a good counselor are different for each person there are some guidelines that might help you make your choice.
Identify a Category
First you need to identify your specific addiction and look for a professional that has experience with it. You may even want to find a specialist in your specific area of addiction. Aside from the different areas of expertise, there are several different types of professionals out there:
Psychiatrists. A psychiatrist is a medical professional who is probably more likely to prescribe medication than to spend much time talking face to face to fix issues. Most have a doctorate level of education.
Psychologists. These are experts in human thinking and behavior who specialize in psychoanalysis and change behavior through mental therapy. Most have a doctorate level of education.
Therapists. This describes a variety of mental and physical wellness professionals that have earned a masters level of education. Aside from psychology they can have backgrounds in social work and even education like Licensed Clinical Social Workers.
Counselors. They may have a bachelor's or associate's level of education or they may be a former addict who gained a license without or aside from any college education.
Counselor or Therapist
The terms counselor and therapist are often used synonymously and, although there is some overlap, there are some key differences. Generally speaking a counselor helps you deal with the here and now while a therapist takes a deeper look at how the past and the present relate. A counselor is an advisor which means they will help you to figure out what the best path of recovery is for you. A therapist may help you to try to get at the root of an issue themselves.  Both have their merits but some may find that they work well with one and not the other.
Logistics
After you've identified exactly what kind of professional help you would most like to work with, you can look at the logistics of finding one. Check your health insurance to see what kind of treatment is covered, if any. You can direct any questions to the phone number on the back of the insurance card.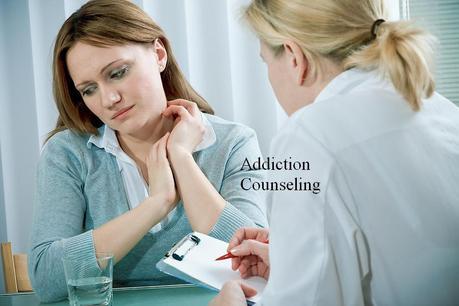 Addiction Counselor
References
If you know what kind of help you want but you aren't sure where to look for it then you can start by asking you doctor. Take any advice with a grain of salt. Remember that medical doctors are coming from a medical background and may not be considering other aspects of your mental and emotional health. However, many doctors have a network of other professionals at their disposal and may have the perfect counselor in mind. Either way, asking your doctor is a fine place to start your search. You might also try contacting a treatment center to ask about their counselor's. They might have several different types of qualified professionals on staff or they may refer you to one they have in contact. For instance, Ambrosia Treatment Centers in the Palm Beaches have group and individual counselors and may be able to direct you to an ideal treatment.
Set Up an Interview
When you apply for a job you have to be interviewed; why should it be different for a counselor? Meet with them to discuss what sort of treatment they have in mind. Ask them important questions like, "Are you going to offer real feedback or will you just listen to me talk through each session?" Remember, you don't have to stick it out with a counselor that makes you feel uncomfortable or one that you think won't actually help in the long run.