Jul 13, 2015 by Tatianna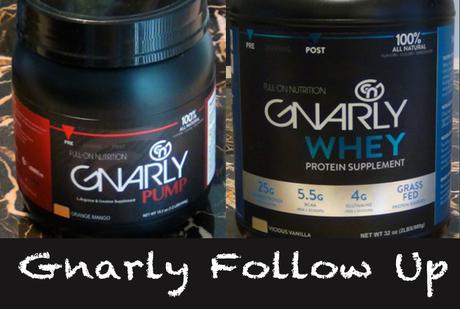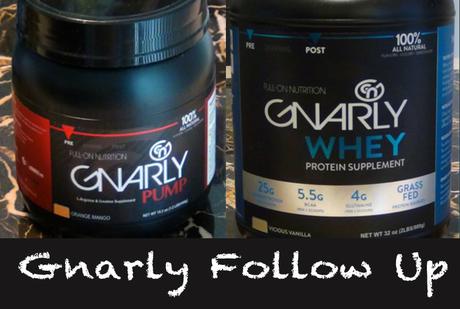 Hello Lovies,
A couple of weeks ago I've written a review about Gnarly Products ( Gnarly Whey and Gnarly Pump ). My containers are empty and I wanted to write a follow up on that review and share my final thoughts about taking these products.
As you guys already know, I personally do not take many supplements ( except for few vitamins ), nor do I believe that it is necessary, unless you are a serious athlete and you train for a few hours per day, such as preparing for a marathon, competition etc, in this case you definitely need supplements.
My Final Thought on Gnarly Whey
All though I absolutely love the ingredients, love the taste, I don't think 30 days of taking the product can provide results which can only be seen more long term. If you are a person who is always short on tame and takes protein powders on a regular basis, then this is one of the best products which I personally can recommend. But, if you are someone like me, a person who prefers real food over powders and has time to make real food, then protein powders are not necessary.
My Final Thought on Gnarly Pump
My container finished 2 weeks ago and I got to say, I really love this product and I miss taking it prior to my workouts. This product I absolutely LOVE! I cannot tell too much as far as my body composition, because I'm at a maintenance stage, which means I'm just interested in keeping the results I have and having a healthy life style. But, as far as pre workout drinks go, this one is the best I've ever tried.
You see, I love doing my workouts early in the morning on an empty stomach, it's right for me because I can't workout if I ate prior. And sometimes I have to do things in the morning before starting my workout, then I begin to feel a little low on fuel. Gnarly Pump really helped me push through my workout, it gave me a very sustainable energy, not like caffeine give you, but more like pure natural energy. This is hands down a product that I recommend.
If you guys decide that you would like to give Gnarly a try, you can use the discount code "lovingfit".
LovingFit Facebook Page  –  My Personal INSTAGRAM – Subscribe to My YouTube Channel – My Google Plus Page ( I'm really active on my Google Plus and I post things there that I don't post on my Facebook or other social sites ).
<iframe src="http://www.facebook.com/plugins/like.php?locale=en_US&href=http%3A%2F%2Fwww.lovingfit.com%2Ffitness%2Fgnarly-review-follow-up%2F&amp;layout=standard&amp;show-faces=true&amp;width=450&amp;action=like&amp;colorscheme=light" scrolling="no" frameborder="0" allowTransparency="true" style="border:none; overflow:hidden; width:450px; height:130px"></iframe>
PHP Freelancer
PHP Freelancer