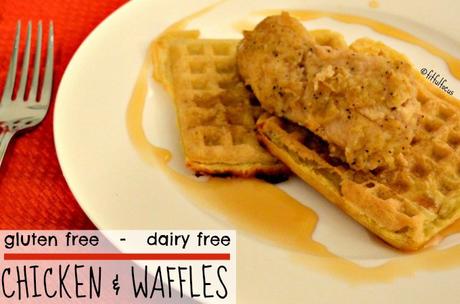 Oh yes, my friends. I'm starting off 2016 with a bang of a recipe. The idea for this baby came when I was out to eat with a few friends. They all ordered Chicken & Waffles, and when it came, I was drooling. I couldn't partake in the tasting of the scrumptious dish due to my food allergies, but I vowed to come up with an allergy-friendly version to make at home. Low and behold, these Gluten Free (and soy and lactose-free) Chicken & Waffles were born.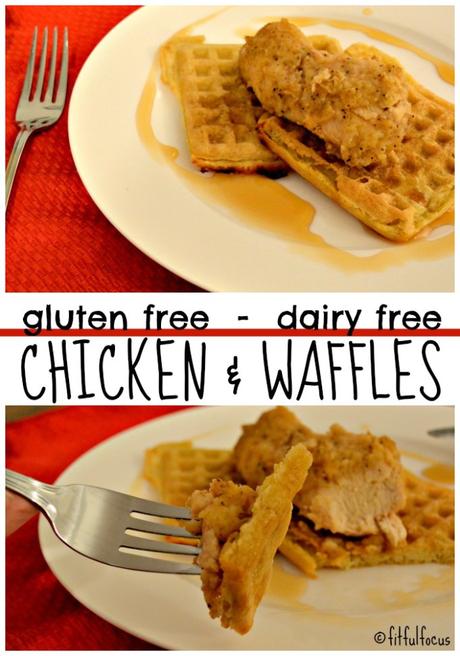 When I told Will I was making Chicken & Waffles for dinner, he was skeptical. You see, no matter how many times I impress him with secretly healthy dishes, he can't seem to admit to himself that I can, in fact, make a healthy version of a typically unhealthy dish just as good as the original unhealthy version. Oh ye of little faith!
I took his doubts as a challenge, and hit the kitchen with a determination unlike ever before. I used gluten-free ingredients to make both the waffles and the chicken and instead of greasy, oily fried chicken, I baked the chicken. It still turned out with perfect, crispy, crunchy goodness.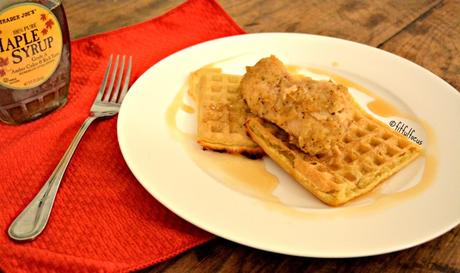 Dinner time came. I put the best looking waffles and the most perfect piece of chicken on a plate and served them up to my doubtful boyfriend. I sat there anxiously as I waited for him to take his first bite.
He drizzled on some maple syrup. He cut a piece of chicken. He snagged a bit of waffle. After what seemed like forever, he finally took a bite and said...
Hot damn, woman, that's delicious.
I smiled a smile so big and grabbed my fork and knife to taste my delicious creation. You know what? It WAS delicious!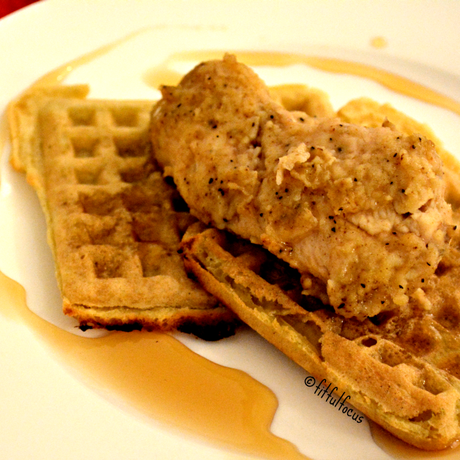 Will proceeded to tell me I could make this again anytime and even requested I make it again the following week. Like any good girlfriend, I obliged.
Next mission: Paleoizing this recipe! But first, more maple syrup!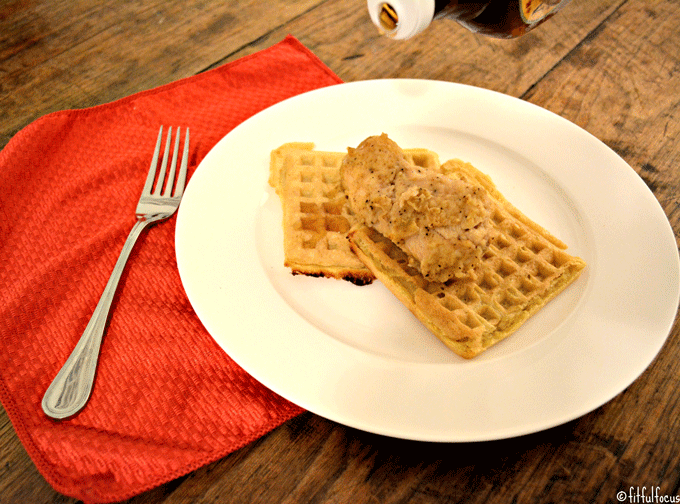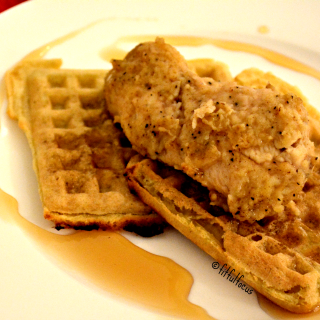 Gluten Free Chicken & Waffles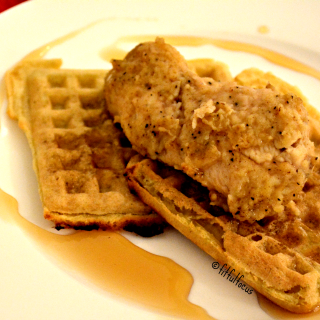 Fitful Focus http://fitfulfocus.com/
Let's Chat:
Have you ever had chicken & waffles?
What do you do when someone doubts your cooking abilities?