Wondering what to do with those over-ripe bananas? Why not whip up this gluten-free banana bread?! Your tastebuds will go bananas over this simple, healthy recipe that will fill make your home smell like a slice of heaven.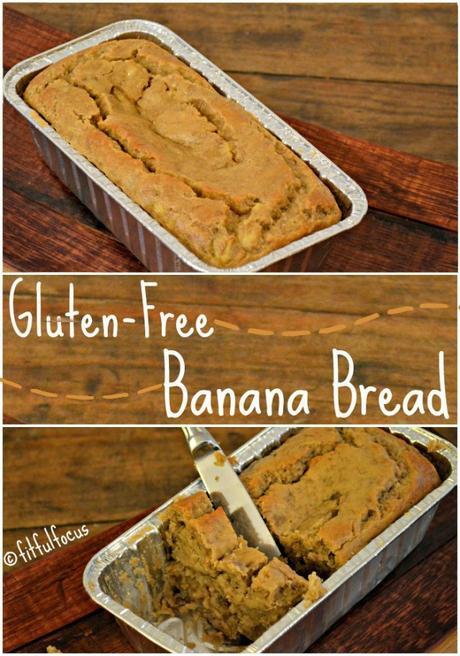 Can we talk for a second about how excited I am that it's cool enough outside for me to use my oven?! All summer long, turning the oven on was taboo. I suppose that's what happens when you don't have central air. Well, Fall has arrived in NYC and that means the oven is back in action and baking is back to Fitful Focus. Woot! 
I was trying to decide what to bake for my oven's comeback when I realized we had some bananas that were just about to turn. I took that as a plea from the baking heavens to make a delicious Fall favorite: banana bread. Of course, I didn't just make any banana bread; I made Gluten-Free Banana Bread!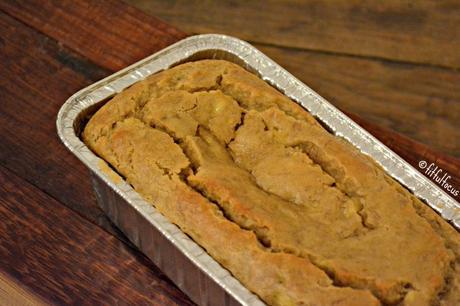 So moist. So delicious. Oh, and healthy, too! The addition of unsweetened apple sauce helps to create a lightened up version of this usually not-so-healthy treat.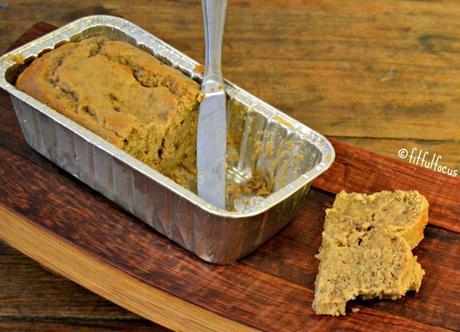 Whip up the batter in a matter of minutes, toss it in the oven and relax as your home fills up with the amazing scent of fresh baked goods. Heavenly. Will and I almost couldn't wait for it to cool before we dug in. Slice it up and freeze in individual baggies for an on the go breakfast, or reheat for a healthy post-dinner dessert. I also crumbled a slice on top of some strawberry banana "nice" cream. Perfection. 
---
Go bananas over this super moist and healthy #glutenfree banana bread #recipe!
Click To Tweet
---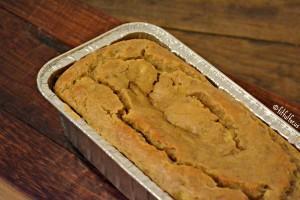 Gluten-Free Banana Bread 2015-09-27 13:29:34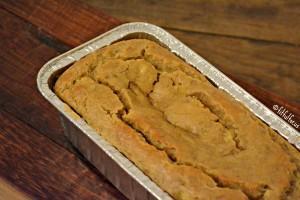 Serves 12 Write a review Save Recipe Print Ingredients
3 1/2 ripe medium bananas (lots of brown spots), mashed
1/4 cup unsweetened apple sauce
1 1/4 cups gluten free flour (I used Bob's Redmill all purpose)
3/4 tsp baking soda
1/4 tsp salt
2 Tbsp margarine, softened (I used Earth Balance Olive Oil Spread)
1/2 cup light brown sugar (unpacked)
2 large egg whites
1/2 tsp vanilla extract
Instructions
Preheat oven to 350°F. Spray a loaf pans with baking spray (I used an 8 x 3 3/4 pan).
In a medium bowl, whist together the flour, baking soda and salt.
In the bowl of a stand mixer (or in a large bowl with a hand mixer), cream the butter and sugar together. Add egg whites, bananas, apple sauce and vanilla. Beat at medium speed until thick, scraping down the sides as necessary.
Slowly add the dry ingredients and continue to beat until just combined.
Pour the batter into the loaf pan and bake for 45 to 50 minutes, or until a toothpick inserted in the center comes out clean.
Let cool, slice and enjoy!
By Nicole @ Fitful Focus Fitful Focus http://fitfulfocus.com/ Let's Chat:
What's you favorite type of bread?
Is your oven back in gear after the summer swelter?
This post is linked up with Meatless Mondays.