Fill your home with the scent of pure autumn goodness by baking these deliciously golden gluten & dairy free pumpkin scones.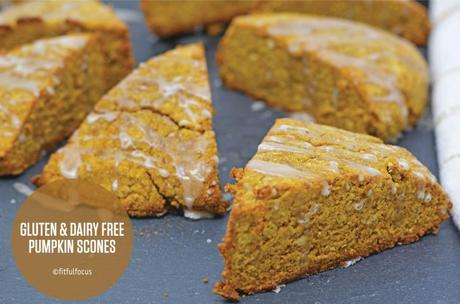 This post is sponsored by NOW Foods.
I can't believe it's the end of November. Usually, I'll have made all the pumpkin things by now, but I haven't been doing a lot of experimenting in the kitchen lately. My mind has been elsewhere with everything going on with my Mom, but after taking a brief break from 'gramming, blogging and podcasting, I'm finally back. And I'm back with something that gives me all the fall feels: gluten & dairy free pumpkin scones!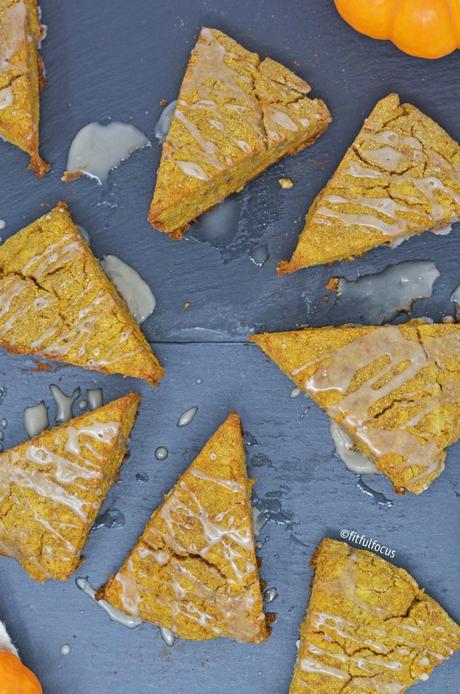 I've been meaning to attempt these gluten & dairy free pumpkin scones since... oh... SEPTEMBER. A can of pumpkin puree has been sitting on my kitchen counter taunting me on the daily. With Thanksgiving around the corner, I figured there was no better time than now to get my cooking game back, so I took out some of my favorite gluten-free flours from NOW Foods, opened up that can of pumpkin puree and got to experimenting.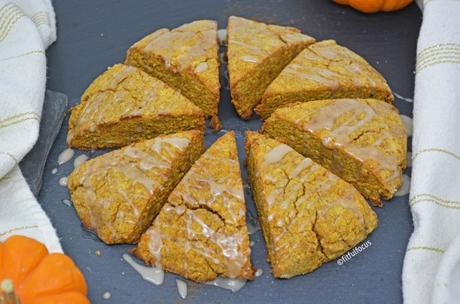 I've never attempted making scones before. To be honest I don't know if I've every actually had a scone (#glutenfreeproblems). I just know they always look so delicious behind bakery glass. I probably shouldn't be admitting that to you because if I haven't had a scone how do I know that these gluten & dairy free pumpkin scones actually taste like scones. Well... if it looks like a walks like scone and talks like a scone it must be a scone, right? Yep... I'm going with it.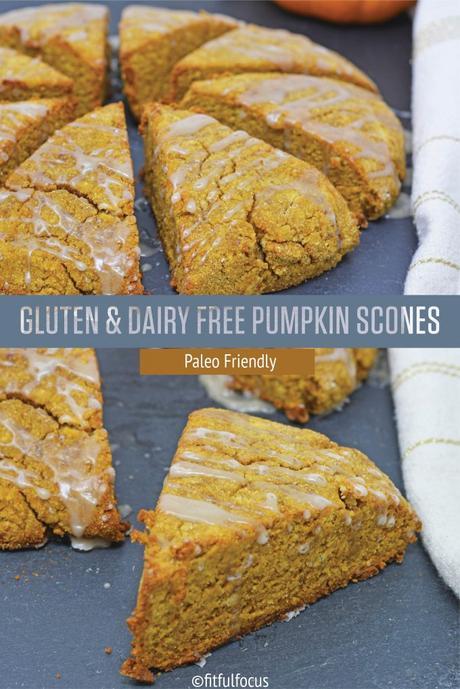 To make them look even more like the scones I've oogled in bakeries, I added a simple vanilla glaze. I know, so fancy.
I may have to whip up a fresh batch of these on Thanksgiving morning. I can't imagine anything better than curling up on the couch with a dairy-free latte, the Macy's Parade and one of these fresh out of the oven.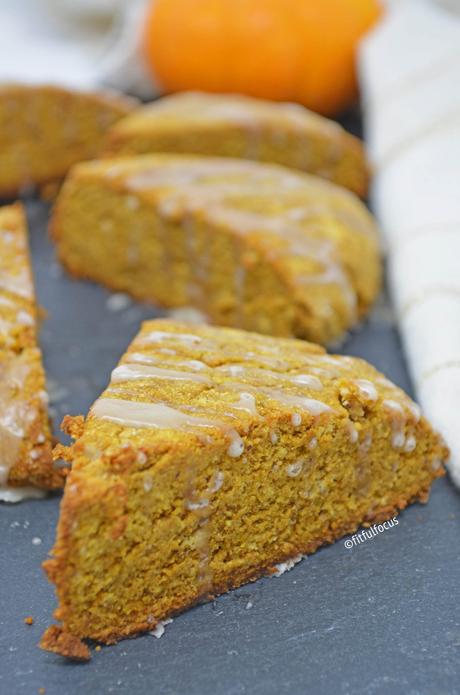 Ingredients
Instructions
Let's chat:
Have you had all the pumpkin things yet?