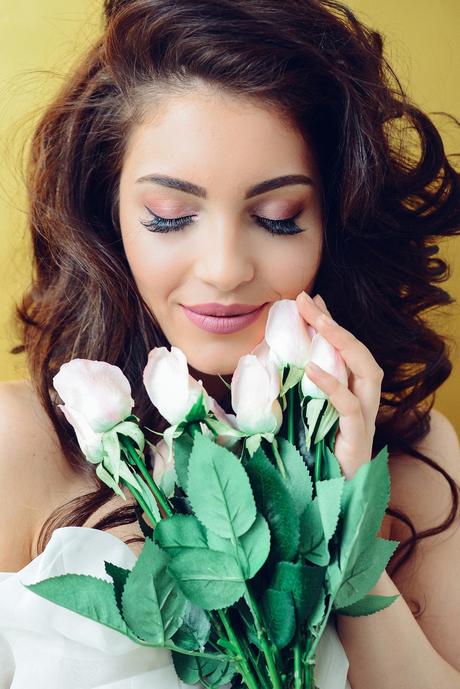 If the year hasn't gotten off to a very good start and it's hard to make achieve those new year's resolutions, why not cheer yourself up with a bit of pampering instead? Self-care is just as important and you need to make time for you. Give yourself a head to toe makeover to boost your self-confidence this year. 

Hair trends

Consider freshening up your look with a new color or highlights this year. Balayage is trending right now and it's very popular with all hair types. The technique is brushing on color to give a natural effect that grows out nicely. For a more youthful look, go for warmer tones. These will suit this season as well now hopefully the spring sunshine is finally coming out. 

If you're bored of always having the same hair why not get it cut in a different way for a change. Find out which haircut best suits your face shape and hair type.  

Make-up trends

Full, healthy eyebrows are in this year and they make your face much softer and younger. Invest in an eyebrow powder, or powder pencil combo as this will allow you to define your eyebrows in a more subtle way rather than a harsh pencil line. If you want a little more pampering you could go for and HD brow treatment, which will give you a full service of shaping and tinting. Full eyelash extension is also trending, for a fun, flirty look this season. 

There are many new fun make up trends this spring. Go for glitter, neon colors, and eye embellishment instead of subtle eye makeup. Classic red lipstick is still in this year as well. 

Wellness Trends

Don't ignore your physical and mental health and these should be above and foremost. Have you been keeping on top of your health by going to the doctor and dentist regularly? It might be time to get that nagging toothache checked as you could need dental implant surgery. Don't worry as this is a routine procedure and there are many experts dentists out there.

To focus on your psychological wellbeing, trending at the moment is the art of mindfulness. This is highly based on meditation and positive thinking but the great thing is you can do it at home on your own, after following a couple of online video tutorials. With a few minutes a day of quiet focus, you'll soon learn how to tackle your problems with a calm optimism. 

A change is as good as a rest so why not try out a new hobby to improve your wellness? This could be anything you like. Gardening is another popular wellness trend at the moment. Now that the weather's changing, brave the outside and get planting, whether you've got a big yard or a modest window box. Bring some plants and flowers inside the house as well to cheer up the place. There are many low maintenance species if you're not the most green-thumbed of people. 

Thank you for reading!