Ain't nobody got time for bland stir fry. This soy free Ginger Wasabi Stir Fry will give your taste buds the spicy-sweet kick they crave.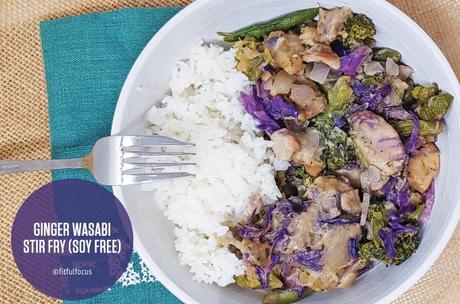 This post is sponsored by Now Foods.
It's my birthday! And I can't think of any better way to celebrate than by sharing a new Now Foods recipe with you.
If you've been around these parts before, you know I'm obsessed with all things Now Foods. I use their products in recipes all 👏🏻the 👏🏻time 👏🏻. Here's some proof. And here. And here, too!
One of my all time favorite Now Foods products is their Roasted Cashew Butter. I add a dollop to yogurt, smoothies and love spreading it over gluten free toast. I've known for a while that Now Foods makes a few different flavors of cashew butter, but up to this point I've mostly been a purest, sticking to the simple but delicious Roasted Cashew Butter.
In the spirit of turning another year older and attempting not to get stuck in my own ways, I decided to expand my cashew butter arsenal and get adventurous with another flavor: Ginger Wasabi.
I had a few veggies leftover in my fridge, so I figured an everything-but-the-kitchen-sink-style stir fry with a ginger wasabi sauce would be the perfect thing. I wasn't wrong.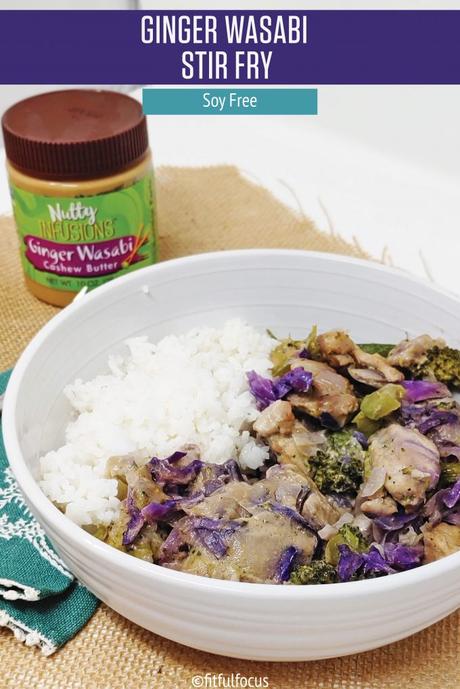 I combined the Ginger Wasabi Cashew Butter with a few other ingredients to create a bold sauce with the perfect balance of sweet and spicy.
Simply blend all the sauce ingredients together and pour it over sautéd chicken thighs and any kind of stir fried veggie you desire (I pulled a bunch I had leftover out of my fridge and supplemented with a few fresh veggies from the store). You'll have a winning dinner in a matter of minutes.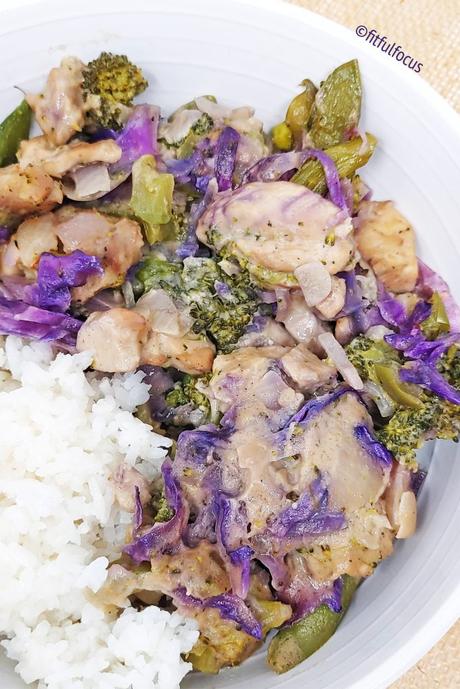 Want to give this delicious stir fry a try? Get the Ginger Wasabi Cashew Butter from Now Foods with the discount code below:
RECEIVE $10 OFF YOUR NOWFOODS.COM PURCHASE OF $40 OR MORE (BEFORE TAXES AND SHIPPING) USING CODE NICOLENOW10 AT CHECKOUT.*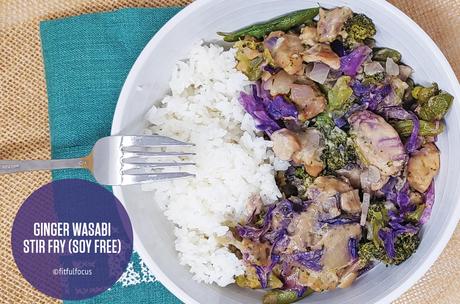 Ingredients
Instructions
Let's Chat:
What veggies would you put in your stir fry?
What's the most interesting nut butter flavor you've ever tried?
*Some exclusions apply. Limit one coupon code per transaction. Offer cannot be used on previous purchases. NOW Health Group, Inc. has the right to end any promotion at any time.