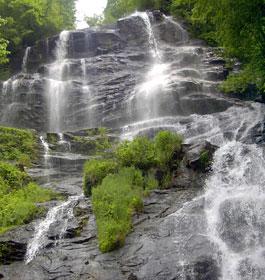 Being human is like the team of life creating this natural beauty. Amicalola Falls exemplifies physical brilliance. Such excellence in nature is preserved by many.
LIFE may consist of singular moments of opportunity for choice, change and creativity. Developing your inner genius and embracing others' ability to achieve may take everything you've got. The result is breathtaking.
I believe natural genius is omnipresent. Brilliance is available to each and every one. Genius comes naturally. Intensity of genius may be nurtured. Allowed to grow, existence may be sublime.
Inspiration is urging me to live 2012 with great vigilance. This new year is marked for perseverance and for the sake of many types of "gifted" intelligences.
"Giftedness is a greater awareness, a greater sensitivity, and a greater ability to understand and transform perceptions into intellectual and emotional experiences,"
says Annemarie Roeper. According to an advocate of "gifted" children, Jim Delisle, Annemarie's view of giftedness is expressed well and deserving of parents' attention.
Here are more resources to ponder...
Christy C. Camp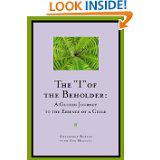 The "I" of the Beholder: A Guided Journey to the Essence of a Child
by Annemarie Roeper
(Jan 1, 2007)
Annemarie Roeper
From Wikipedia, the free encyclopedia
Annemarie Roeper was one of the founders of the Roeper School.
She was born in 1918 in Germany and now resides in California. Being Jewish she fled Germany in the Nazi period. She married George and had three children: Tom, Peter and Karen.
Dr. Annemarie Roeper developed the Qualitative Assessment. She uses this method of assessment, independent of IQ test, to describe giftedness and increase understanding of the emotional nature of the gifted child.
She wrote at least three books:
Educating Children for Life: The Modern Learning Community (1990)
Annemarie Roeper." Selected Writings and Speeches (1995)-
The "I" of the Beholder: A Guided Journey to the Essence of a Child (2007)
[edit]
References
Kane, Michele. "An Evolving Field: A Conversation with Annemarie Roeper: A View from the Self." Roeper Review 26:1 (2003), 5-11.
Roeper, Annemarie. Selected Writings and Speeches. Minneapolis: Free Spirit Publishing, 1995. [1]
[2] A conversation with Annemarie Roeper.
[3] A YouTube interview.