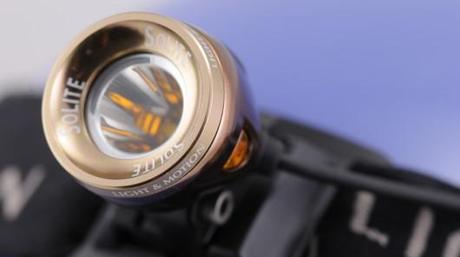 One of my favorite pieces of gear that I reviewed last year was the Solite 150 headlamp from Light & Motion. At the time, I was impressed with how lightweight and bright the little torch was and I loved the fact that it came with a rechargeable battery that provided excellent burn times. Fast forward to now and the company now offers an updated version of their iconic light in the form of the new Solite 250 – a product that improves on the original in every way. 
At first glance, the Solite 250 resembles its older counterpart in just about every way, but Light & Motion has definitely fine tuned it under the hood. Both lamps feature three levels of brightness and on every level the 250 gives off considerably more light while still maintaining the same battery life. For instance, on its highest setting, last year's model managed to crank out 150 lumens for roughly 2.5 hours, while the new lamp amps that up to 250 lumens for the same burn time. That's incredibly bright and I've tended to only use it on that setting while riding my bike in the dark. The medium setting drops to 125 lumens, doubling the battery life in the process. Finally, the low setting still manages to give off a very resectable 30 lumens at a battery life that extends up to 20 hours. The new Sollite also includes a special reading mode of just 6 lumens which is perfect for long nights in the tent with a good book. At that level, the lamp last 100 hours. There is also an emergency beacon mode that flashes at 30 lumen for as much as 60 hours. 
Lightweight and comfortable to wear, the Solite 250 is a versatile piece of kit that can be used in a variety of situations. It ships with a wide headband that is perfect for general use, but it is a breeze to remove the lamp and battery back from the band and clip them on a backpack or belt. Better  yet, the lamp will snap onto the top of the battery case, making for one powerful flashlight. Light & Motion also has mounts for both a helmet or bike available as well.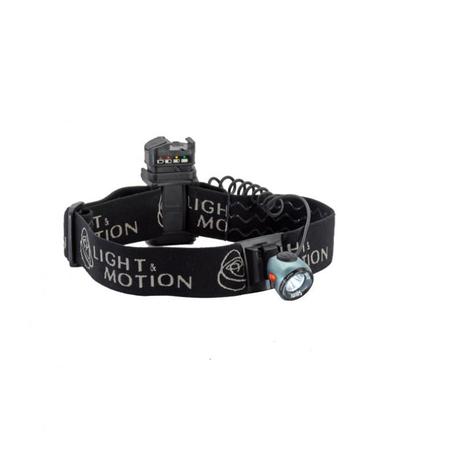 Of course, the battery pack for the Solite 250 needs to be fully charged before you head out into the field. That is accomplished by plugging it into a USB port on your computer, solar charger or portable battery pack. L&M says it'll take about 5 hours to charge it up fully, but I found that time can vary depending on the device your using to charge it with. Not all USB ports are created equal, even on computers and my Macbook Air was able to charge the headlamp much more quickly than a USB battery pack that I use to top off my smartphone from time to time. 
I also found that the company's estimates for burn time were fairly accurate as well, which isn't always the case with headlamps. I didn't quite get the 2.5 hours on the brightest setting, it was closer to 2:15, but the lower brightness settings were pretty much spot on. Having that level of reliability while traveling is fantastic, especially since you won't be able to drop by a local drugstore to pick-up replacement batteries, even if a drugstore is available. 
Adventure racers, mountaineers and travelers who are concerned about weight will like what the Solite 250 brings to the table. This headlamp clocks in at just 149 grams (5.25 ounces), which considering the amount of light and power it puts out, is simply fantastic. On the other hand, you'll need some way to recharge the light while on the go, which means you'll need to carry another device with you to keep it working, adding some level of weight and bulk in the process. Other headlamps that use replaceable AA batteries give you the option to carry extra batteries with you, and while I actually prefer the Solite's rechargeable option, you'll have to devise a strategy ahead of time. 
When comparing this headlamp to the competition, the other thing that stands out is the price. While this is indeed a fantastic light – perhaps the best I've ever used – it still carries an MSRP of $150. That's probably a bit steep for many buyers, but when you consider the amount of cash you'll save on batteries over the years, it more than makes up for that initial cost. And this is a piece of gear that will indeed last you for years, which makes that initial sticker shock seem a bit less intense when you think about it. 
If you're in the market for a new headlamp for your next adventure or long distance race, the Solite 250 should be on your short list. It is a fantastic piece of gear will serve you well in a variety of situations. I love how lightweight this lamp is and how much light it can put off as well. Light & Motion has topped themselves with this new product, taking everything I liked about last year's model and improving it in every way.