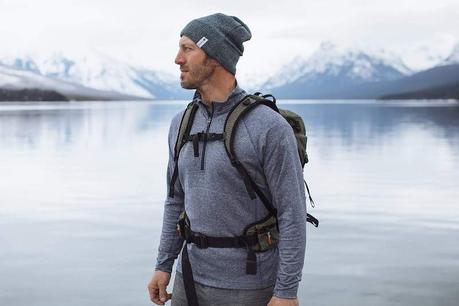 A few years back I wrote extensively about the Champion Super Suit, which at the time promised to revolutionize the way mountaineers explored 8000 meter peaks or the polar regions of our planet. The suit used a space-age material called aerogel as an insulator, which is the same substance that NASA uses in the suits used to keep astronauts warm on spacewalks. Aerogel is described as the warmest, lightest, and thinnest insulator on the planet, offering up impressive performance in terms of warmth, while also reducing bulk and weight. The Super Suit reportedly delivered on that promise, but gear manufacturers indicated that aerogel was simply too expensive for use in consumer goods at the time. Fast forward nearly a decade and aerogel is starting to make a comeback, with several major brands debuting products that use the insulator.
At the recent Outdoor Retailer Winter show held in Denver several outdoor brands announced the use of aerogel in upcoming gear. For instance Outdoor Research revealed a pair of gloves that use the insulator, while Helly Hansen incorporated the material in the pockets of some of its jackets to help keep smartphones warm in cold conditions. But while these companies have elected to dip their toe into the aerogel waters, another has jumped in head first and is delivering apparel built to keep us warm in the coldest environments on the planet.
Oros Apparel was founded in 2016 with a goal of using aerogel to create the warmest, lightest, and thinnest outdoor gear imaginable. To that end, the company founders created a proprietary insulator called SolarCore that uses NASA's space-age insulator in new and unique ways. What makes SolarCore so special is that it is the first iteration of aerogel that is flexible and durable, opening the material up for use in a variety of different ways.
Recently, I've had the chance to get out two of Oros' flagship products -- the Endeavor Jacket and Explorer mid-layer. How did they stack up? Check out my thoughts on both products below.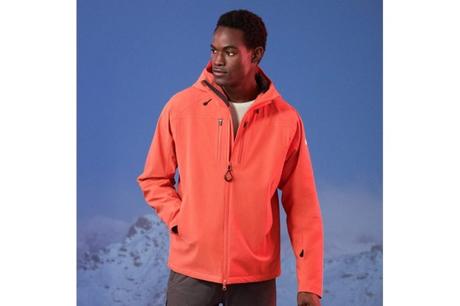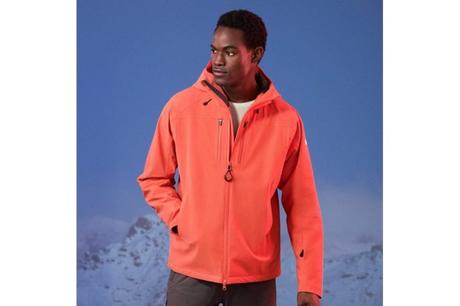 Oros Endeavor Jacket ($375)
At first glance, the Oros Endeavor Jacket looks a lot like any other shell jacket you might find on the market. It is built to keep the wearer warm and dry, and as a result its fabrics are both wind and waterproof. It also comes equipped with a helmet-compatible hood, an integrated snow skirt, and waterproof zips to help keep the elements at bay.
Hidden inside the Endeavor however is Oros' SolarCore insulator, which is strategically incorporated into the jacket's body and sleeves. I say strategically because the Oros' designers placed the aerogel-based insulation in key spots designed to maximize warmth, while still allowing the jacket to vent heat and moisture too. One of the major issues with aerogel is that while it is extremely warm, it isn't very breathable. The Endeavor avoids this issue however by using SolarCore in the right places, while allowing venting to occur elsewhere.
Oros says that the Endeavor is built for use in temperatures down to -30ºF/-34ºC. I haven't had the chance to use the jacket in those kinds of conditions, but have worn it out on some cold, wind, and damp days. In my testing, I found that it lives up to the hype, providing exceptional warmth and protection, without adding undue bulk or inhibiting motion in any way. Those are two features that active winter outdoor athletes can appreciate, as a warm layering system doesn't always provide a lot of flexibility in those areas.
That said, when you pick up the Endeavor for the first time, you may find that it doesn't compare favorably to the other shell jackets in your closet in terms of thickness and weight. You may even scoff at it when pulling it on for the first time. The thing to keep in mind is that this jacket doesn't require a a down jacket underneath. Most shells are thin and light because they are pulled over an insulating layer. The Endeavor, on the other hand, is both a shell and insulator all in one. If you're heading out into extremely cold environments, you can leave your bulky puffy behind and just take this jacket instead. That's a significant advance that is tough to ignore.
Similarly, the $375 price point may cause some to take pause when it comes to buying this jacket. But, the cost of a good shell and a down jacket individually is likely to run you more. This is a very high quality, good looking piece of gear, that also happens to perform at an extremely high level. With the Endeavor (and Oros' Orion Parka ($300)) aerogel finally comes of age and delivers on its promise.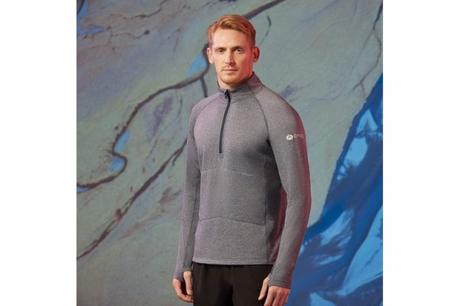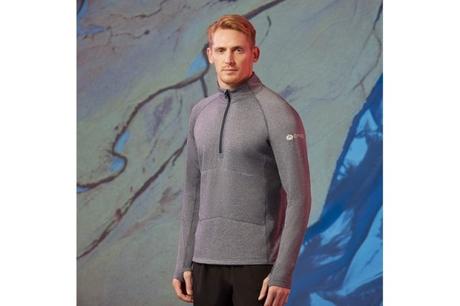 Oros Explorer Quarter Zip ($110)
The Endeavor jacket performs so well that it is almost overkill for use in temperatures that don't fall below zero. Used in moderate conditions, you do run the risk of actually being too warm. Fortunately, Oros offers some excellent alternatives for those who want the warmth of aerogel, but in a form factor this is a bit more versatile. For instance, the Oros Explorer Quarter Zip was made to be a warm, comfortable pullover that can be used around the house, around town, or on the trail.
Once again, the Explorer looks a lot like any other mid-layer pullover that you might find someone wearing for a bit of extra warmth during the winter months. It is made from fabrics that were created from 88% recycled post-consumer materials, with a look that resembles the classic fleece layer that we've all come to know and love. However, like the Endeavor jacket, it has SolarCore insulation integrated into its chest and back, which helps to keep the wearer's core warm.
Worn on its own, the Explorer is made for use in temperatures of about 35ºF/1ºC. Considering how thin and light this pullover actually is, that is actually an impressive stat. This also makes the Quarter Zip a great choice for a wide variety of activities, including hiking, camping, travel, or just running errands around town. One of the things I love most about the Explorer is its level of versatility and how well it fits into a layering system in general. It also happens too be warmer than any other mid-layer of that I currently own.
The Explorer is also priced nicely at $110. This makes it a great entry to discovering what aerogel can deliver, as well as the level of quality that Oros offers too. It is extremely well made, comfortable to wear in a variety of settings, and a nice option to have when venturing outside. I've worn it on cold mornings taking my dog for a walk, as well as a layer under a shell jacket in rain and snow. In all cases it has exceeded my expectations, making it an easy option to recommend.
Oros also sent me a set of aerogel insulated gloves ($85) and a beanie ($35), both of which have been a little harder to quantify. Don't get me wrong, they are also comfortable and warm, but so are the gloves and hats I'm already wearing. I need to use both in much colder conditions before I can pass a full judgement, but so far they have served as a good example of aerogel's promise too.
Find out more at OrosApparel.com.