Hair Care Routine is the most requested article about a well-structured hair care routine to stop their fall and hair thinning once and for all. Let's face it.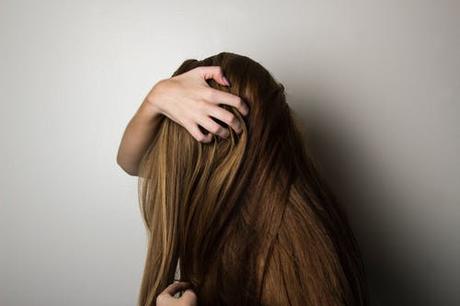 Hair fall is not an easy task to crack. You guys might have tried numerous products remedies out there but nothing seems to work, this is because when it comes to issues like hair fall. I firmly believe that you need not just a remedy holistic plan to tap the problem from its root cause.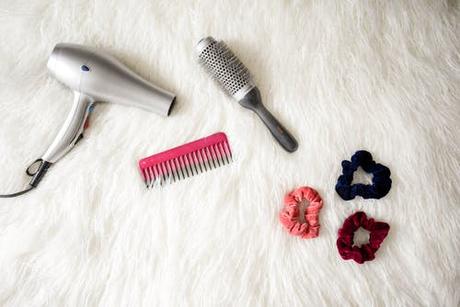 So in this article, I am going to share three simple practical steps of hair care routine which will get you from being in this problem to out of this problem permanently and Yes this routine is not just by a few people but is backed by research and is expertly mentioned is an ancient text so without any further delay let's get started.
Hello friends, Welcome to Fitness Yodha. 
Ok, so the first thing you should eat after your waking up and fresh is curry leaves. (Curry leaves are a rich source of beta carotene, amino acids, and antioxidants which strengthen the hair follicles making them probably the most effective foods to stop hair and hair thinning). Yes, all you need to do is to take 3 to 5 curry leaves put it in your mouth, and chew them. 
Now it's extremely important you keep chewing them until you have extracted almost everything out of them and they turn into a paste rather a liquid. This total process will hardly take your 5 mins and the results will be simply amazing.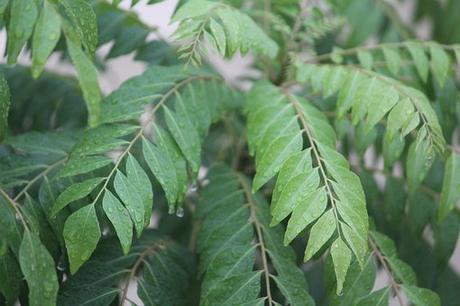 On the other hand, if you chew them for 2 to 3 times and gulp it inside it won't be so effective, Then for best results use fresh curry leaves, if you have curry leaves plant in your locality nothing like it. As you can easily buy it from a local vegetable vendor, so if you want to stop your hair fall and hair thinning issues the first thing that you should eat after waking up in the morning is curry leaves.
Now I know there will be too many questions popping up (I drink water after waking up, do I need to have curry leaves before that, I had a cup of tea after waking up, when should I have curry leaves, etc, etc). 
See its simply no matter what the very first thing that you should have after waking up is, water. And when you are suffering from hair fall issues, I highly recommend that you should keep the water filled in a copper jug a night before, place it near you, preferably on a wooden surface, and drink it first in the morning.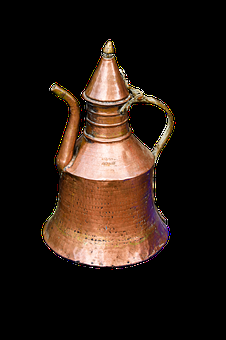 But why copper jug, today many people drink copper charged water for weight loss but not many know how beneficial it is to cure hair fall issues. 
The ancient text expertly mentioned it when modern science agrees that copper can be applied to the body like this which acts as a catalyst for releasing the iron extra-acted out of the red blood cells helping in hair growth. 
More of a copper charged water keep the digestive issues away another major reason for hair problems for people who drink bed tea or coffee stop doing that as you are just aggravating your hair problems. 
So here is the drill, wake up drink water, brush your teeth, freshen up and then have curry leaves. 
After having curry leaves make sure don't eat anything for about 30 mins. Let the curry leaves work within your system. 
While before you get ready, nourish your hair further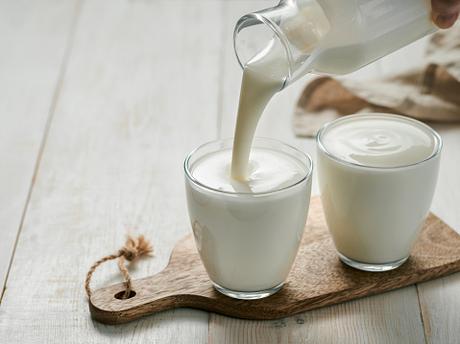 How? It's an old age of using buttermilk also known as chhachh. an excellent cleanser. Buttermilk makes the root stronger by replenishing with protein and other essential nutrients. Simply take some unsalted chhachh and with your fingers, gently rub it on your scalp make sure to massage it evenly onto the roots of your hair. 
Leave for at least 30 mins and wash it off running cold water. No hot or lukewarm water please as warm water on the head makes the hair roots weak. Now to wash up the buttermilk, make sure that you choose the shampoo very carefully. 
When suffering from serious hair fall issues have made chhachh works for best, if not you can also buy a packet of it from the nearest dairy stores. I recommend you keep it out for a day or to let it get sour that's when it best for use. At this moment you can get ready for the day and spend it well.
Don't forget to take care of your hair, like how (i) Wear a hanky under the helmet, (ii) Eat non-spicy food (iii) Find time to BALAYAAM, (iv) Protect your hair from UV rays (v) DITCH toxic cosmetics (vi) Press acupressure points (vii) Have 2-4 tbsp of cow ghee daily (viii) No hot air blow dryers. 
RECAP:-
Step 1: First thing in the morning, upon waking up DRINK water from the copper charged jug. (Before Brushing Your Teeth.) 
Step 2: After you are up and fresh chew 3-5 fresh curry leaves.
Step 3: Then 30 mins before Bathing, apply sour buttermilk (chhachh).
Step 4: Wash it off using a 100% natural shampoo.
If you follow this hair care routine 100% you will see a drastic difference in just a matter of a few days and eventually. Hair fall will stop permanently which ancients text Guaranteed that. 
ORIGINALLY WRITTEN BY - FITNESS YODHA