Ketogenic Recipes: 5 Delicious Keto Recipes for Weight Loss
The ketogenic diet helps you lose weight. We'll show you five varied ketogenic recipes that are super tasty and will boost your fat burning.
Table of Contents
Ketogenic Diet: What Happens In The Body?

Ketogenic Diet: These foods are allowed

These foods are not allowed

Ketogenic Recipes: 5 Delicious Keto Recipes for Weight Loss

Ketogenic avocado pancakes

Zoodles with goat cheese & walnuts

Ketogenic filled pizza peppers

Salad wraps with strips of turkey breast

Avocado with salmon & eggs

vegan keto recipes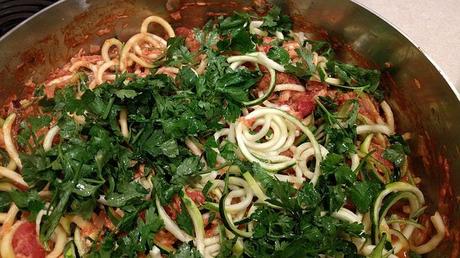 Would you like to lose weight with the ketogenic diet? With the right foods and a dose of discipline, you can melt those pounds off. Those who like to eat carbohydrates have to be very strong on a ketogenic
diet
. Because the composition is: 5-10 percent carbohydrates, 20-25 percent protein, and 70-80 percent fat. Say you eat low carb and high fat. You don't have to get these fats from animal
foods
. Instead of meat and fish, use avocados and nuts.
Ketogenic Diet: What Happens In The Body?
The aim of the ketogenic dietis to switch the body into ketosis. It does this automatically because the carbohydrate intake is so low at 5 to 10 percent. If the organism barely gets pasta, rice, and potatoes, the liver converts the fats into ketone bodies, from which we draw the energy we need. The result: We burn extra fat faster. Yes!
Keto Diet Ebook | Fitness Yodha
Ketogenic Diet: These foods are allowed
Meat: steak, ham, bacon, chicken, and turkey

Fish: salmon, trout, tuna, mackerel

Dairy products: butter, cream, cheddar, goat cheese, cream cheese, mozzarella

Eggs

Berries (in small quantities)

Nuts and seeds: walnuts, almonds, pumpkin seeds, flax seeds, chia seeds

Low-carb vegetables: Green vegetables, tomatoes, onions, and avocado

Virgin olive oil, coconut oil, and avocado oil

Spices: salt, pepper, herbs, etc.
These foods are not allowed
Pasta, muesli, rice, potatoes, parsnips, carrots, oatmeal

Legumes (chickpeas, peas, beans, lentils)

sugar

Fruit (except berries)

Processed vegetable oil, mayonnaise

Ready meals, dressings, spice mixes (often contain sugar)

Diet products

alcohol

Fast food
Ketogenic Recipes: 5 Delicious Keto Recipes for Weight Loss
You may forego a lot of carbohydrates on the ketogenic diet, but that doesn't mean that you can eat as much protein and co. As you want. This is especially true if you want to lose weight. The following recipes are suitable for one person and serving. Take your time while eating, so you will notice faster when you are full. And above all: enjoy it!
What Is The Vegan Diet? | Pros And Cons Of The Vegan Diet | Fitness Yodha
Ketogenic avocado pancakes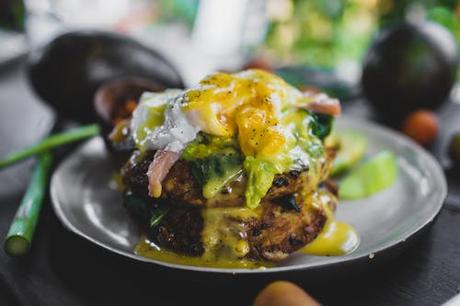 Unfortunately, you have to do without pancakes with the ketogenic diet. Almost: Because if you make them with avocado, you at least have a hearty substitute. Delicious!
Ingredients :
1 avocado

3-4 tbsp milk or water

2 medium-sized eggs

Herbs & Salt and Pepper

Coconut oil for the pan
Preparation:
Peel and puree the avocado. Mix with water or milk. Whisk eggs, season, add herbs. The mass must not be too firm, but also not too liquid, so test 1 tbsp first and add liquid if necessary. Heat oil in a pan and fry your pancake. Tip: Garnish with a little herb quark.
Zoodles with goat cheese & walnuts
Instead of the beloved pasta, there's spaghetti made from zucchini - it's healthy and delicious. For this dish you need a spiral cutter and off you go:
Ingredients:
2 zucchini

100 g goat cheese

4 tbsp walnuts

2 tbsp olive oil

2 spring onions

salt and pepper
Preparation:
Wash the zucchini and shape them into spaghetti with a spiral cutter. Roughly chop the walnuts and roast them in a pan without fat. Fry the ringed spring onions with the zoodles in a pan with the oil. Chop up the goat cheese and add it, season and let everything steep - done.
What is Keto Diet? || To know your Keto Diet. Read this article!!!
Ketogenic filled pizza peppers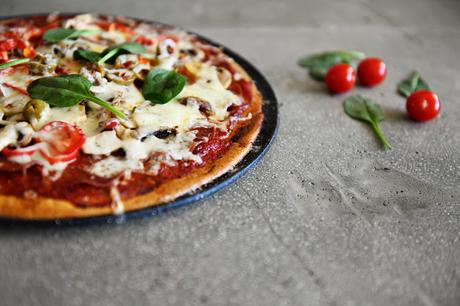 You probably know stuffed peppers with minced meat in a classic way. The colorful pods with vegetables, cheese, and tomatoes taste at least as good - and they make these fabulous pizza peppers from "Gummyfriend" blogger Steffi :
Ingredients:
3 peppers (red, yellow, and green)

150 g of pureed tomatoes

40 g grated cheese (e.g. mozzarella)

1 teaspoon pizza seasoning

30 g broccoli

2 cherry tomatoes
Preparation:
Preheat the oven to 180 degrees. Divide broccoli into small florets, cut tomatoes into thin slices. Cut off the sides of the peppers and place them on a baking sheet lined with baking paper. Brush the peppers with the tomatoes and sprinkle with grated cheese. Top with broccoli and the cherry tomatoes and sprinkle with pizza herbs. Bake for 15 minutes.
Salad wraps with strips of turkey breast
Sure, you can mix the following ingredients into a regular salad, but how about salad wraps? This will at least trick your head a bit because the lettuce leaves are the substitute for the tortilla flat cakes. By the way: Instead of strips of turkey breast, you can of course also use smoked tofu or marinated tofu. 
Ingredients:
Romaine lettuce

Steamed turkey breast cut into slices or strips

Vegetables such as tomatoes and cucumbers, peppers or celery (you have a free choice, see above)

5 tbsp natural yogurt

1 tbsp cream cheese

Herbs, salt, and pepper
Preparation:
 Wash the lettuce leaves and dry them on a kitchen towel. Place the seared turkey breast strips in the center, with the chopped vegetables around them. Roll up from left to right and fold over the lower edge. If necessary, fix it with tape (it also looks pretty).
 For the dip, mix natural yogurt with herbs and some cream cheese - your healthy wraps are ready.
25 Simple Weight Loss Tips | Fitness Yodha
Avocado with salmon & eggs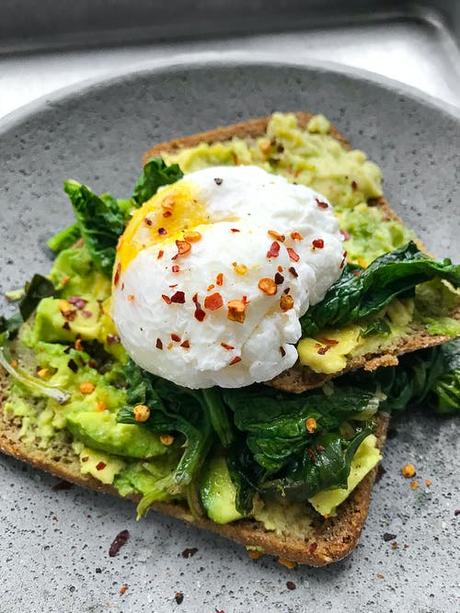 You can't eat avocado toast during your ketogenic diet, but you still don't have to do without the versatile fruit. Whether as pancakes, in a salad, or filled - avocados provide you with valuable fats and keep you full for a long time.
Ingredients:
1 avocado

2 teaspoons of olive oil

salt and pepper

100 g smoked salmon

2 eggs

½ red onion

1 clove of garlic

2 small tomatoes
Preparation:
 Wash the avocado, cut in half, and remove the stone. Hollow out the cut surfaces and put the pulp to one side. Place the avocados in a greased dish, season with salt, pepper, and place a slice of smoked salmon in each of the hollows. Then slide in an egg. Bake in the preheated oven at 200 degrees for about 20 minutes until the egg white has hardened.
Meanwhile, mix guacamole with the remaining avocado meat, tomatoes, onions, and garlic. Serve with the avocado halves and enjoy.
vegan keto recipes
Are you vegan, but want to lose weight with the help of ketosis? This is actually possible and not as complicated as you might think. We have compiled recipes and the most important information for a vegan ketogenic diet for you:
Keto vegan: a lot of fat, no carbohydrates! This is how the vegan ketogenic diet works
Meat, cream, eggs: the ketogenic diet is based primarily on animal fats. Actually. Because vegan keto is much healthier and really delicious!
What is the ketogenic diet?
The classical ketogenic diet which sets diet each day at about 70-80 percent fat, 20 to 25 percent protein, and carbohydrates together 5-10 percent. Basically, it is a form of low-carb: Carbohydrate-rich foods such as pasta, bread, rice, potatoes, most types of fruit and sugar are eliminated, but meat, eggs, and oily fish form the basis of the menu. The goal of the ketogenic diet is ketosis, i.e. a change in metabolism and the resulting higher fat burning and weight reduction. Background: Our body takes action when it comes to generating energy usually back to carbohydrates first. If these are missing over a longer period of time, the organism begins to convert fats into ketone bodies and provide them as energy sources for the cells, the brain, the muscles, and other organs. The problem: With a very meat-heavy diet, the body becomes acidic and bad breath, kidney problems and digestive problems can quickly occur - not particularly pleasant!
Got to know! How Melissa McCarthy Loses Her Weight Up to 75 Pounds | Fitness Yodha
Can you also lose weight in a vegan ketogenic manner?
Yes, it actually works! After all, nature offers us a whole lot of healthy vegetable fats, such as nuts, olives, and avocados. Since a relatively large number of foods that when a vegetable diet is usually on the menu daily in the vegan ketogenic diet eliminated and the other way around the most popular Keto Foods (meat, dairy, fish) out of the question, but you have to get pretty creative. Fortunately, there are talented foodies like Ellie Bullen from Australia, who wrote an article on her blog Elsa's Wholesome Life about her three-week self-experiment with the diet and, fittingly, also published an e-book with incredibly delicious keto-vegan recipes.
Her conclusion: "After the typical initial fatigue, I had fewer cravings, was no longer so bloated, had more energy, and felt really good overall!" However, the influencer clearly advises against doing intensive cardio training like HIIT, "because especially in the first two weeks the body has to get used to the change and it can lead to flu-like symptoms such as increased tiredness and loss of energy ". The pretty Australian also advises drinking more water and enriching food with sufficient (Himalayan) salt, as the kidneys are on a ketogenic diet have to work intensively, have to go to the toilet more often and this leads to increased fluid and electrolyte loss.
Benefits of the ketogenic diet
Aside from rapid weight loss, a ketogenic diet is believed to help cure type 2 diabetes, and it is also used in children with epilepsy. Also in polycystic ovary syndrome ketosis can help because the hormonal balance can be brought by the healthy fats in balance. Other positive effects can be deeper sleep, less appetite and cravings, improved focus, less gas and gas, and cleaner skin. However, the diet is rarely recommended as a permanent condition and there are critics who advise against it entirely. Everyone has to decide for themselves whether the ketogenic diet is good for them or not. Often it is even used in conjunction with intermittent fasting applied.
Keto vegan foods list
What else can you eat on a vegan keto diet, what should you remove from the menu? We have put together a list of do's and don'ts and we noticed that a lot is left out, but the selection is still quite good! Important: Eat a lot of vegetables to supply the organism with sufficient micronutrients.
Keto Diet Ebook | Fitness Yodha
Keto vegan foods: Allowed
Tofu and tempeh

Mushrooms

broccoli

carrot

aubergine

cucumber

zucchini

Sprouts

artichokes

Onions

Celeriac

Leafy green vegetables and lettuce

All types of cabbage (kale, red cabbage, cauliflower, Brussels sprouts, white cabbage)

avocado

rhubarb

Nuts and nut butter

coconut

Seeds and kernels

Berries (a handful)

Sweeteners: stevia, erythritol, xylitol

High-quality vegetable fats: olive oil, rapeseed oil, walnut oil, linseed oil, coconut oil

Unsweetened nut milk

Coffee, tea, water
Keto vegan foods: Not allowed
Animal foods

Legumes (chickpeas, beans, lentils)

Grains (bread, pasta, rice, oats, quinoa)

Fruit (except berries)

Starchy vegetables (sweet potatoes, potatoes, corn)

sugar
Vegan ketogenic breakfast: VETO Bircher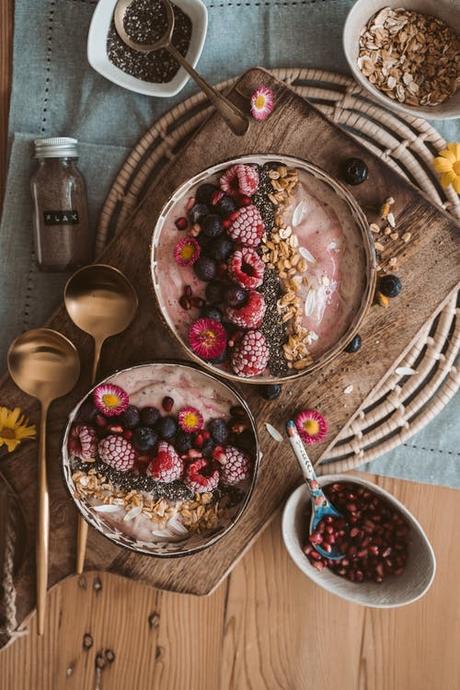 The day starts off really well with this Bircher muesli! One serving has 570 calories, 5.9 g carbohydrates, 14.5 g protein, and 46 g fat.
Ingredients for 1 serving
Base: 
2 tbsp hemp seeds

1 tbsp chia seeds

1 tbsp ground flaxseed

2 tbsp desiccated coconut

1 teaspoon psyllium husk

¼ cup unsweetened coconut drink

¼ tsp vanilla pulp

3 drops of stevia (optional)

1 pinch of Himalayan salt
Topping:
½ tbsp desiccated coconut

1 tbsp coconut yogurt

¼ cup berries

1 teaspoon almond, peanut, or macadamia purée

2 chopped almonds

1 pinch of cinnamon
Preparation
 Mix all the basic ingredients in a bowl and mix in ¼ cup of water. The consistency should be very runny. Put the bowl in the refrigerator overnight.
Garnish your breakfast in the morning with the toppings!
Vegan Ketogenic Lunch: Green Buddha Bowl
Keto can be so delicious! Depending on whether you split it into two or three servings, this dish has around 327 - 491 calories, 7.4 - 11.2 g carbohydrates, 15.3 - 23 g protein, and 25.3 - 38 g fat per person.
Ingredients for 2-3 servings
1 tbsp olive oil

200 g firm tofu, cut into 2 cm cubes

1 pinch of turmeric

¼ teaspoon Himalayan salt

½ tbsp hemp seeds

½ tbsp sesame seeds

1 cup broccoli

2 cups of kale, chopped

1 avocado, halved

1/3 cup mixed herbs, chopped (e.g. dill, mint)

½ cup sugar snap peas halved

10-15 olives

4 tbsp pesto (e.g. recipe see e-book)

2 tbsp lemon juice
Preparation
Preheat the oven to 200 degrees and place the tofu cubes on a baking sheet lined with baking paper, mix it with ½ tablespoon of olive oil, turmeric, salt, the hemp seeds, and the sesame seeds and bake for 30-35 minutes.
Meanwhile, steam the broccoli in a saucepan with ¼ cup water over high heat until the water has evaporated - this should take 1-2 minutes. Add the remaining ½ tablespoon of oil, the cabbage, and a pinch of salt and cook everything for another 1-2 minutes. Put the vegetables in two bowls.
Now add ½ avocado, the herbs, snow peas, olives, the pesto, and, at the very end, the tofu to the bowls. Garnish with hemp seed feta and a squeeze of lemon juice to taste. A dressing made from tahini, lemon juice, and water goes well with it.
Keto vegan pancakes: For breakfast or dessert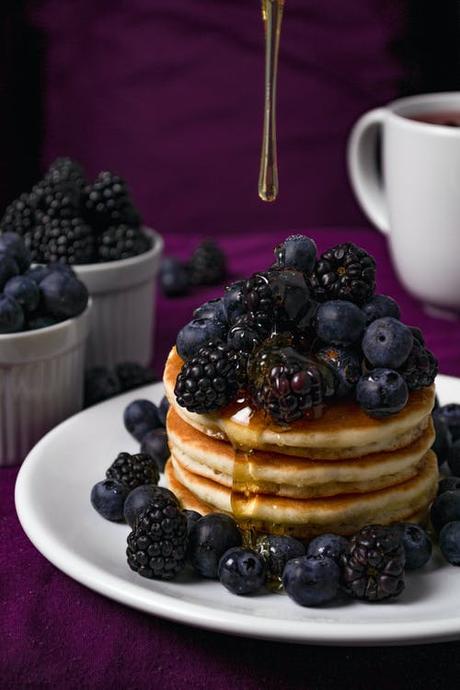 Ingredients for 4 servings
Perfect for the weekend: keto pancakes! One serving has 418 calories, 9.6 g carbohydrates, 10 g protein, and 34 g fat.
Dough:
 

2 tbsp chia seeds

2 tbsp psyllium husks

¼ cup of olive or avocado oil

1.5 tsp vanilla pulp

1 cup of almond milk

100 g almond flour

3 tbsp coconut flour

2 tbsp arrowroot flour

2 tbsp stevia or erythritol

1 teaspoon Baking powder

¼ teaspoon Himalayan salt
Topping:
 

½ cup of fresh berries

1/3 cup berry sauce (recipe see e-book, alternatively fresh berries)

1 tbsp almond or macadamia purée

4 tbsp coconut yogurt

1 teaspoon of cocoa powder

2 tbsp lemon juice

2 tbsp coconut flakes
Preparation
Mix the chia seeds and psyllium husks with ½ cup of water and set aside for 10 minutes - this is the egg substitute. Then add the oil, vanilla, and almond butter and whisk everything together.
In a second bowl, mix together the almond and coconut flour, arrowroot starch, sweetener, baking powder, and salt.
Make a well in the dry mixture, add the liquid, and work everything into a thick batter.
Heat a teaspoon of oil in a coated pan and add 2 tablespoons of batter. Quickly shape this into a pancake.
Bake the pancakes for 5 minutes each, then turn them over and bake them for another 2 minutes. Keep them warm until they're all done.
Serve them with berries, nut butter, coconut yogurt, cocoa, coconut flakes, and a splash of lemon juice.
ORIGINALLY WRITTEN BY - FITNESS YODHA