Brewer's yeast is an effective and inexpensive aid to keep skin and hair beautiful. Also to strengthen the nervous system.
The yeast is a byproduct obtained during brewing. It is a classic nutritional supplement that provides essential nutrients for the skin, hair, and nervous system.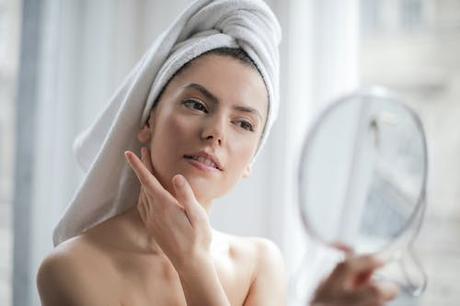 HOW DO YOU GET BREWER'S YEAST AND HOW DO I TAKE IT?
It is obtained from the fermentation of two strains of fungi, Saccharomyces cerevisiae, and Saccharomyces caribergensis, which feed on the glucose provided by the malt of germinated barley.
Once the multitude of substances that make it so valuable have developed, the yeast is aerated to stop fermentation and drying.
6 Floral Waters to Take Care of Your Skin
While pure yeast is not recommended for the human stomach, the yeast found in organic stores and supermarkets is a mild and tolerable form.
It can be found in the form of tablets, powder, or flakes. Add one tablespoon (or up to three for ailment) to yogurt, muesli, juice, salad, or broth
WHAT DOES BREWER'S YEAST CONTAIN?
Brewer's yeast is the most concentrated source of B vitamins, especially thiamine or B1, B3, B5, and B7 (biotin). These vitamins cannot be produced by our bodies by themselves, so we have to ingest them through food.
It also provides protein (no less than 50% of its dry weight) and minerals such as phosphorus, iron, and selenium. It also does not contain sugar and is low in salt.
Prepare Your Own Spa at Home ... and Relax! - New!
It is a very digestive, hypoglycemic, and purifying food, indicated in case of exhaustion or stress due to its ability to tone the nervous system.
A GREAT ALLY FOR HEALTHY SKIN AND HAIR
The biotin and zinc contained in brewer's yeast have a great influence on our skin and hair. The combination of these two elements ensures that cells can regenerate faster.
They activate cell metabolism, inhibit inflammation, and stimulate the growth of new cells. This makes the skin and connective tissue stronger.
The skin looks younger and healthier because it gains elasticity. Dry or itchy skin also benefits from brewer's yeast.
How to Choose The Right Moisturizer - New!
Regarding hair, brewer's yeast is the nutritional supplement of reference to combat hair loss and, in general, to strengthen it from the roots.
Zinc in particular is important for the body to produce keratin and collagen. These ensure a healthy hair structure and make your hair look lustrous and shiny.
ORIGINALLY WRITTEN BY - FITNESS YODHA