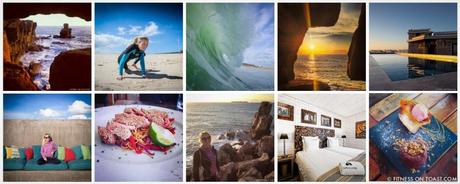 Recently, I worked with Red Magazine on a fabulous 'active break' project. I know what you're thinking; given my recent posts, it might seem as though I do nothing other than 'go on active breaks' these days, but I can assure you, this was around 4 months back now! Travelling alongside a handful of national journalists, we hopped over to the 'Surfing Capital of Europe', Peniche, Portugal, where we spent a few days at the ice-cool, super-sleek 'Surfer's Lodge'. The brief: to master the sport in 3 days. Not an easy task, and frankly, one at which I slightly failed, but had fun in the process :D - You can read my full review in this month's issue of 'Red', and in the meantime, below are my 8 reasons why I think surfing's a fantastic summer fitness activity if you happen to be heading off on holiday!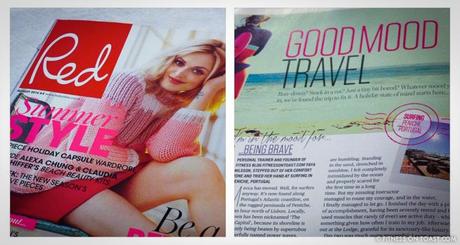 Cameron Diaz supposedly thanks surfing (clearly amongst other things) for her fabulously sculpted body – lean arms, perky bottom and abs of steel! After just 3 days of intense surfing, I'd discovered new muscles to feel sore. You can see why it's considered a full body workout which happens to be incredibly good fun! You overlook the pain and minor embarrassment, and focus more on the rewarding spirit of achievement; the challenge of braving the waves, the sense of freedom and that rarefied euphoria when you're flying on a crest of pure foam! Here are the 8 things I like about it most;
1) PADDLING: having to paddle out to every wave (over and over again) you obviously require some serious arm, shoulder and back strength. The journey to the waves is a fabulous toning routine in itself!
2) STANDING UP: in order to get up and surf a wave you must first maneuver into a narrow-grip push-up position from lying, which will work out the chest and triceps! The movement is then completed with a sideways-ninja-burpee type of leap, and a firmly engaged set of quads!
3) CARDIO: it's a repetitive endurance exercise, paddling out every time, getting up on the board, retaining stability, pushing through the difficulty… the waves are so strong that you're going to need some serious strength to keep going.
4) LEGS: pushing through the waves at first feels like a piece of cake, but doing it over and over (and depending on the wave strength) eventually causes the legs to scream out in agony! Then once you're standing up on the board (very much in a squat position) you'll need a pair of strong legs to hold you there, and get you back to standing. This is where you seriously target those glutes!
5) CORE STRENGTH: not only do strong legs come in handy on the board, but a strong core will also keep you upright and on the wave for longer. You really need to engage the torso to keep your body upright and also to avoid back pain.
6) BALANCE: there's a slippery board, tidal power and waves that pitch-and-yaw at difficult and unpredictable angles; trying to navigate and control your direction will help you to develop a good sense of balance!
7) OUTDOORSY: a wonderful way to enjoy the fresh air and beautiful scenery. Perhaps even pick up a gentle tan?
8) MENTAL RELEASE: if you're feeling slightly wired and/or city-stressed I couldn't recommend this more. It's a fabulous way to rid yourself of some unwanted tension and shut out the rest of the world (there's no time to think of anything else in the event) and just let the waves (and adrenaline) take over! Physical exertion wins out over the mental :D
Happy surfing!! :) x
_________________________________
YOU MIGHT ALSO LIKE: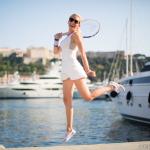 UNREAL MONREAL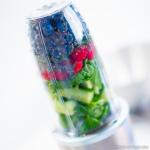 SUMMER CRUNCH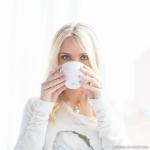 MATCHA GREEN TEA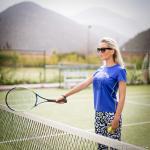 TENNIS WITH BORG!