Happy Thursday!! Actually, it's my Friday because my office is closed tomorrow. Have no fear; you're not forgetting about a holiday. My company won a big award for our industry, so to celebrate, they gave everyone the day off. WOOT! Ok, so the reason you're here: the finds!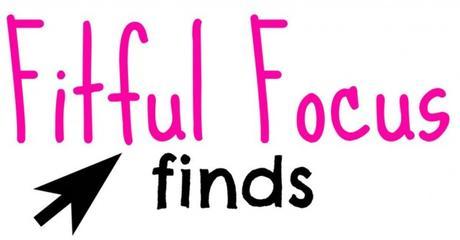 If you're new here, Fit, Focused, & Fun Finds are articles, posts, videos, memes, and anything I've come across while perusing the world wide web that I think you'd enjoy. Take a gander through these links and discover some new blogs, pubs and peeps to follow and perhaps learn some fun things in the process!
FOOD & FUEL
Paleo crockpot recipes | Greatist
20 healthy and decadent dairy-free holiday desserts | Diary of an ExSloth
Need to make these Healthy Coconut Milk Eggnog Steamers! | Cotter Crunch
14 dishes you never thought you could make with champagne | PureWow
The best 5-ingredient holiday cookie recipes | PureWow
27 healthy meals (and desserts!) you can make in a mug | Greatist
5 truths about running and caffeine | Runner's World
FITNESS
Hip exercises for running | Fitaspire
How long does it take to lose your fitness? | Move Nourish Believe Blog
3 quick HIIT workouts you can do anywhere | Well & Good
Best yoga poses for digestion | Greatist
16 awesome races that involve booze | Greatist
FASHION
Misfit teams up with BaubleBar for stylish activity trackers suitable for business lunches | PSFK
New wireless earbuds designed to fit every ear and lifestyle | PSFK
FUN
Starbuck introduces bagel balls! I've been waiting for this to happen for years! So wish I wasn't allergic to all the things. | Greatist
The best gifts for bloggers (hint hint!) | Coach Debbie Runs
Have you seen the first teaser for Game of Thrones Season 6? I can't wait!!! | Buzzfeed
Are you having a bad day? Then watch this. | The Oatmeal
TIPS & TRICKS
9 ways to stop yourself from overeating | MyFitnessPal 
12 ways to get out of a running rut | Runner's World
5 ways to simplify your life in 5 minutes or less. | Well & Good
How to make yourself poop before a race | Runner's World
How to cook chicken breast | Greatist
MOTIVATION/INSPIRATION
Why searching for happiness makes you unhappy | Greatist
13 inspirational quotes from your favorite childhood books | Mind Body Green
---
Check out this great roundup of finds: 5 ingredient cookies, how to poop b4 a run, new bagel balls…
Click To Tweet
---
RECENTLY PINNED

REMINDERS
Don't forget to enter the UnderArmour GIVEAWAY and the Nektar Naturals GIVEAWAY!
Come on back tomorrow for the Fit & Fashionable Friday Link Up!
Let's Chat:
Favorite holiday cookie. And go!
Are you excited about bagel balls?
Any other Game of Thrones lovers out there?