First things first, HAPPY JEWISH NEW YEAR to all!! In Hebrew we say, "שָׁנָה טוֹבָה" (<— "shanah tovah" when read from right to left), which means, "a good year."  Soooo a good year to all! Hope it's a sweet one!
How about we celebrate a sweet new year with some sweet finds. Welcome to round #17 of Fit, Focused, & Fun finds!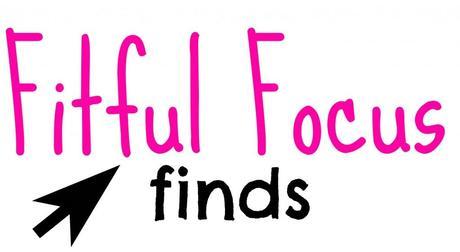 Fit, Focused, & Fun Finds are articles, posts, videos, memes, and anything I've come across while perusing the world wide web that I think you'd enjoy. Peruse through these links and discover some new blogs, pubs, and peeps to follow! 
FOOD & FUEL
The rise of the Flexitarian – via Vega 
Kid focused grocery store sections encourage healthier eating – hope this works! – via PSFK 
42 healthy, portable fridge-free snacks – via Greatist  
Quick & easy dinners for hectic schedules – via Fitfluential 
Healthy nacho recipes – via Greatist 
This water fountain is brilliant! You have to watch it- it talks to you! I personally like, "Can I ask you a personal question? Are you a sipper… or a gulper?"- via PSFK 
5 Ingredients every smoothie needs – via Vega
FITNESS 
What is the most effective workout for runners?- via Active 
Best running shoes of Fall 2014 – via The Active Times 
FUN 
In honor of the Friends 20th anniversary, a pop-up recreation of Central Perk is coming to NYC. Who wants to go with me?! – via Pure Wow 
Which Childhood Book Are You? I got "Where the Wild Things Are" – via PlayBuzz
TIPS & TRICKS 
Blog SEO tips – via The Lean Green Bean 
27 Ways to use leftover wine. Let's be honest, I never have leftover wine, but I would buy a bottle of wine to make these and then drink the leftovers! – via Greatist
MOTIVATION 
This high school senior is rockin' it and breaking down boundaries! – via TODAY 
Get in on the Sweat Pink Autumn Instagram Challenge – via Fit Approach 
---
So many awesome links! Check out these recipes, fitness tips, blog tips and more!
Click To Tweet - Powered By CoSchedule
---
RECENTLY PINNED 
Yum! 

Getting ready for Halloween:

I want this latte and this mug!

RECENTLY TWEETED 

Success means having the courage, the determination, and the will 2 become the person u believe u were meant be. George Sheehan @fitfulfocus

— Jill Conyers (@jillconyers) September 19, 2014
Success in any relationship or endeavor begins with trust. – Truett Cathy #quote pic.twitter.com/Z3SPBS1Oe0

— Tim Fargo (@alphabetsuccess) September 22, 2014
11 Scientifically Proven Ways to Avoid Weight Gain: http://t.co/7NF06GZ10A

— The Active Times (@theactivetimes) September 22, 2014

 
GIVEAWAYS 
Procompression Socks from You Signed Up For What?! 
Kind Snacks from The Fit Foodie Mama 
iFit Active from Healthy Helper 
Virtual 4 mile run and Scavenger Hunt from Running with Ollie
 
Based off some of these articles: 
What do you think of the kids' section in grocery stores? 
What's your go-to smoothie ingredient? 
Wine – do you ever have leftovers?