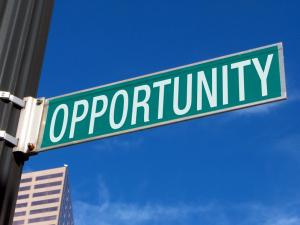 Due to the signing of confidentiality agreements, I am not allowed to discuss what our company does, however I will say that my first day of training went smashingly well!
Our crew is made up of unique and interesting individuals, from all over the World.  It is my opinion that the atmosphere in the office will be incredible and even electric. This seems to be the kind of team that supports one another, assists their fellows, and has a wonderful collective sense of humor.
Our manager is without doubt one of the most competent, yet non-ego driven that I have ever had the pleasure of working with, and I believe will drive his team towards great success!
I have worked MANY sales jobs, and have inevitably, upon leaving the fist day had some doubt of some sort about whether I would be remaining there long-term.  Yesterday, when I walked out the door I felt NOTHING but sheer confidence at the immense success of this project! Believe me, I do not exaggerate in the slightest.
I am 100% certain Be"H, that this team will literally dominate their collective sales. Make a relative fortune of money, and help the company grow strong, and keep it thriving and vital!
I am grateful to my manager for having the faith in me, to invite me to join such a wonderful and clearly talented team, and look forward to growing with the company, helping in any way that I can, and contributing any knowledge that I have wich may be of use in helping secure this company's success!!!
I am to sat the least, both extremely excited and grateful for this opportunity!
Thank you,
Mordechai